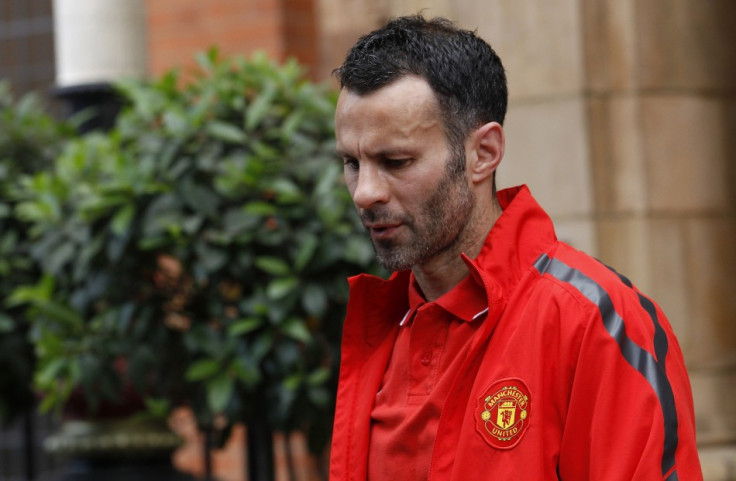 The embattled Manchester United midfielder Ryan Giggs spent £30,000 on baldness treatment, according to reports.
The former Welsh international began a program of hair replacement treatment at a clinic in Manchester two years ago in an attempt to prevent himself going bald, it was claimed.
In March Giggs apparently payed £14,000 for a Tricostym machine, which uses 20 lasers to massage the scalp and promote hair growth so that he could treat himself at home, The Telegraph reports.
A source told The Sun, "Ryan's hair replacement treatment started in June 2009 and was going great but since February he's missed quite a few appointments and his hair noticeably thinned on top.
"He was told the thinning was due to missed appointments."
The reports have led to speculation that the 37 year-old's hair loss could be down to stress after a series of damaging allegations about his private life in the last month.
The married father of two was two weeks ago exposed as the footballer who obtained an injunction preventing the publication of details of an alleged affair with model Imogen Thomas.
He has since faced claims he had an eight-year relationship with his sister-in-law Natasha Giggs and had a two-year affair with a third unnamed woman.
Bald truth
Giggs is not the first follicly-challenged United player to seek treatment for a retreating barnet.
Earlier this week Wayne Rooney revealed he had a hair transplant operation at a clinic in London's Harley Street, at a reported cost of £30,000.
The footballer, who is paid up to £200,000 a week, was seen leaving the Queen Anne Street Medical Centre last Thursday. Rooney later confirmed the operation on Twitter.
The clinic boasts baldness cures including Follicular Unit Extraction.
This involves taking thousands of hair follicles from where they are plentiful, usually at the back of the head, and "planting" them in a bald area. It claims the method is "undetectable".