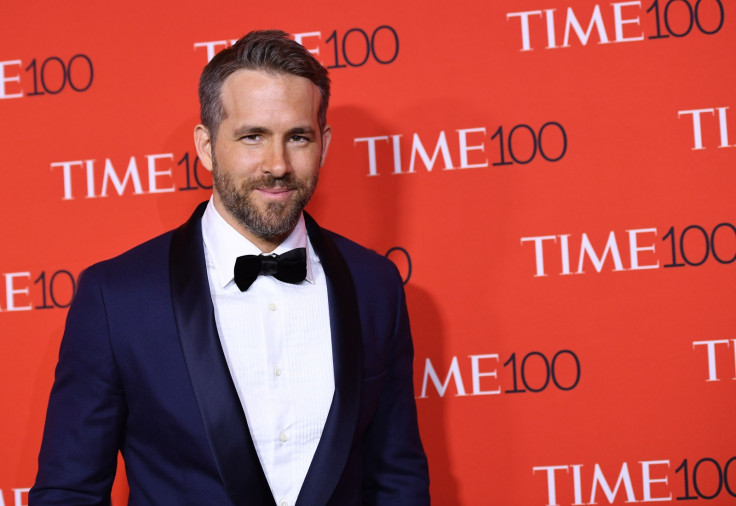 Ryan Reynolds has proved that should this acting lark not work out, he could always pursue a career as a relationship guru. The Hollywood star was on hand to offer a heartbroken fan advice on matters of the heart after she went to great lengths to erase her ex from her life.
Gabi Dunn put her impressive Photoshop skills to work after breaking up with her boyfriend a few days after they attended prom together. Although the teenager didn't offer any more details on the collapse of her romance, she decided that Reynolds was a worthy replacement.
"My boyfriend and I broke up a few days after prom, so I decided to "edit" a little @VancityReynolds" she captioned the snaps that now featured Reynolds.
In the pictures, Reynolds is dressed to the nines in a black tux for their 'big date'.
The Deadpool star, who is married to Blake Lively, had some words of advice for Dunn after seeing the hilarious images and promptly retweeting them.
"We should photoshop me over his yearbook picture next," he said before adding the hashtag #DontMessWithGabi.
Although his plan of action has been re-tweeted more than 34,000 times and favourited nearly 200,000 times, the pair's banter didn't go down with the jilted fan's former beau Jeff Bright, who didn't like being the butt of the joke. He hit back on Twitter: "Jokes on you now I'm not going to see Deadpool 2, my $11 is going to Kevin Hart. (sic)"
Reynolds recently offered a hint to the plot of the next Deadpool sequel, which is scheduled to hit cinemas on 1 June 2018. He shared a snap himself dressed as alter ego Wade Wilson in front of a castle that looked like the X-Men headquarters along with the caption: "Dropped by the X-Mansion. Big f***ing surprise. No one's home."