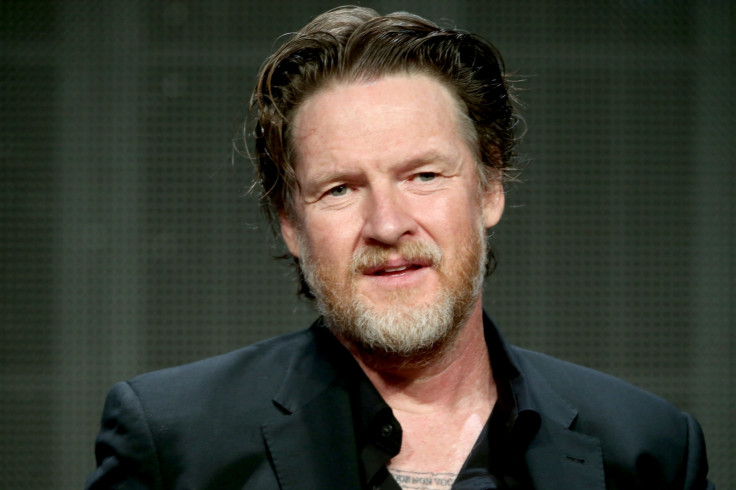 Donal Logue is shutting down speculation that his missing daughter ran away from home. The Gotham actor, who has been pleading with the public for information on the whereabouts of his child since her disappearance on 26 June, said he doesn't believe she left of her own accord.
The 52-year-old father, who plays Detective Harvey Bullock in Fox's Gotham, set the record straight in a tweet in which he also asked John Walsh, co-founder of the National Center for Missing & Exploited Children, for help.
"Any info on JADE LOGUE, please call 1-800-THE-LOST. @john_walsh for ran away from hiomLEO's, this child is MISSING -not a runaway- Special Category Missing," the message read.
Jade, who was born Arlo Logue, was last seen at Brooklyn's Barclay Centre wearing a lime green hoodie dark green military parka.
Although little is known about the circumstances surrounding her disappearance, Logue previously voiced his concerns that she was being exploited by "predators", suggesting that multiple parties were involved.
"Whoever has her, please release her – no questions asked," he wrote in a post shared on his Twitter page on (4 July).
Both Logue and his ex-wife Kasey Walker have asked have used social media to send messages directed specifically at their daughter since the 6'2" youngster went missing.
In a Facebook post her devastated father described her as a "sweet, trusting soul" and her mother urged her to make contact. She said: "If you're watching, if you're able to be on social media, however, wherever you're at, please know that we're looking for you."
A spokesperson for the NYPD confirmed to People magazine that"this is still an active missing person case. There are no new updates at this time."
Celebrities including Ben McKenzie, Morena Baccarin and Danny Trejo have all rallied in support of the actor by retweeting his messages and also posting messages of their own.