Samsung to enhance cameras on Galaxy S23 series, Galaxy Z Fold 5 main camera details leaked
Samsung is reportedly working on a major update to improve the Galaxy S23 series' cameras. However, the Galaxy Z Fold 5 could feature an old main camera.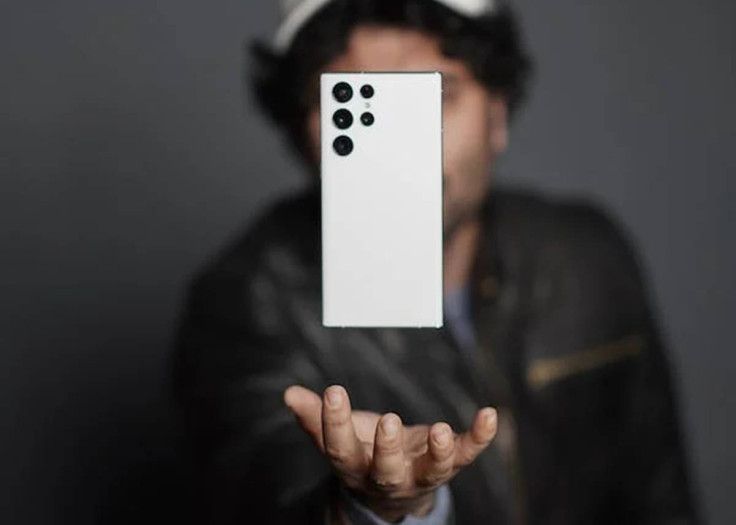 Samsung unveiled the Galaxy S23 series of smartphones during its Unpacked 2023 event. The Korean brand's latest flagship series comprises the base Galaxy S23, Galaxy S23+, and the Galaxy S23 Ultra. Some Galaxy S23 Ultra owners reported an S-Pen issue earlier this month.
Last month, a considerable number of Galaxy S23 Ultra claimed their units have no internet even when it is connected to WiFi. Affected Galaxy S23 Ultra owners reported this Wi-Fi connectivity issue on Samsung Community forums and Reddit.
Still, the Galaxy S23 trio comprises the best smartphones you can buy today. Moreover, Samsung is sparing no effort to fix the bugs and further enhance the Galaxy S23 lineup. In fact, reliable tipster Ice Universe has revealed that the Korean smartphone giant is on the verge of rolling out a major update for the Galaxy S23 series.
The aforesaid update will reportedly bring camera enhancements to the Galaxy S23, Galaxy S23+, and Galaxy S23 Ultra smartphones. Taking to Reddit not long ago, some Galaxy S23 users reported camera issues. The issue affected the massive 200MP HP2 image sensor on the Galaxy S23 Ultra.
Samsung Galaxy S23 series to get camera optimisation
The Galaxy S23 Ultra's main camera uses 16:1 pixel binning to create nearly 12MP images. To those unaware, pixel binning enables the pixels to store more data. As a result, the photos are sharper with minimal noise and improved dynamic range. Still, there's some room for improvement in the photography department.
A Reddit user recently shared a post about the Galaxy S23 and S23+ camera issue. One user stated that the Galaxy S23 Ultra is a "really terrible phone." Another Reddit user noted that it looks like Samsung isn't paying heed to its customers complaining about the shutter lag issue for quite some time now. However, Ice Universe suggests the company is gearing up to release a fix to these issues.
The Korean smartphone giant's next update will include camera optimisation. Moreover, the leaker claims the Night Mode feature will be improved through the upcoming update. The standard Galaxy S23 range houses a 50MP main camera, a 12MP Ultra-wide lens, and a 10MP Telephoto camera with 3x optical zoom on the back. Upfront, the Galaxy S23 lineup features a 12MP selfie camera.
The Galaxy S23 Ultra, on the other hand, comes with a mammoth 200MP main camera, a 12MP Ultra-wide, a 10MP Telephoto, and a 10MP Periscope lens. For selfies, it uses a 12MP front-mounted shooter. Samsung hasn't confirmed these speculations surrounding an upcoming update. So, it is unclear whether the next update will improve the Galaxy S23 series' camera performance.
Samsung Galaxy Z Fold 5 camera details leaked
Ice Universe predicts the upcoming Galaxy Z Fold 5 will retain the main camera of its predecessor. According to the reputed Samsung tipster, it is "impossible to use HP2" on the next-gen Galaxy Z Fold. Notably, HP2 alludes to the Korean brand's 200MP ISOCELL HP2 sensor, which is currently available on the Galaxy S23 Ultra.
The tipster did not explain why it is impossible for Samsung to use the new sensor on the Galaxy Z Fold 5. However, a report by GizmoChina suggests it could be due to the sensor module's thickness and size. Alternatively, there could be some technical challenges with the mechanism Samsung is using to fold and unfold the Galaxy Z Fold 5.
Also, Samsung might have decided not to use the HP2 200MP camera sensor on its next foldable phone because it carries a steep price tag. The current-gen Galaxy Z Fold 4 houses Samsung's 50MP ISOCELL GN3 sensor with an f/1.8 aperture. The sensor has a 1.0-micron pixel size. It boasts a myriad of advanced features as well.
For instance, the sensor has OIS (Optical Image Stabilization) for stabilising the shots and Dual Pixel PDAF (Phase Detection Auto Focus). The 200MP H2 sensor supports Quad Phase Detection Autofocus for better photos in low-lit conditions. It also has 0.6-micron pixels and an f/1.7 aperture. Lastly, it uses Dual Vertical Transfer Gate technology to reduce overexposure and improve colour accuracy.
© Copyright IBTimes 2023. All rights reserved.