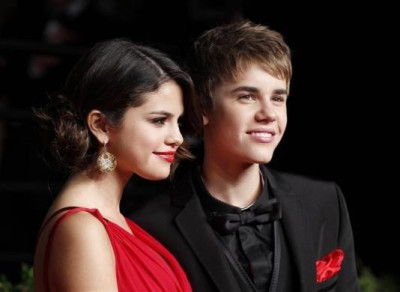 Selena Gomez is reportedly hoping that her former boyfriend Justin Bieber will reach out to her on Valentine's Day.
According to Hollywood Life, the 21-year-old Come And Get It singer wants to decide the fate of their on-and-off romance on the official day of love.
"Selena is no longer making any attempts to reach out to Justin. She's hoping Justin will at least make an attempt to connect with her on Valentine's Day and see how she's doing," a source told the website.
"If she doesn't hear from him then there is absolutely no way she is going to make any effort to wish him a happy birthday. A Valentine's Day diss will just be the last straw. Of course this would make Selena's family and friends happy, but not Selena. She's still in love with him, she can't help it," the insider added.
The former couple were seen together in January, riding Segways near Bieber's Calabasas home, a year after their highly publicised split.
"The more Justin moves away from Selena, the more she wants him. The whole relationship is unhealthy and toxic for her," the source continued. "She is supposed to be going to 12-step support meetings to deal with her co-dependency issues, but she doesn't really think they will help. She still doesn't really get the insanity of the relationship."
Meanwhile, she has previously voiced her concern for the Baby hitmaker, who was been involved in a series of unfortunate incidents lately.
"Part of life and growing up are going through things that aren't comfortable - and you hope you come out the other side a stronger person," she told MailOnline at The Sundance Film Festival. "I will always care about Justin no matter what - my instinct after all we have been through is to protect him from any harm."
"Whatever he is going through I want him to come out of it stronger," she added.