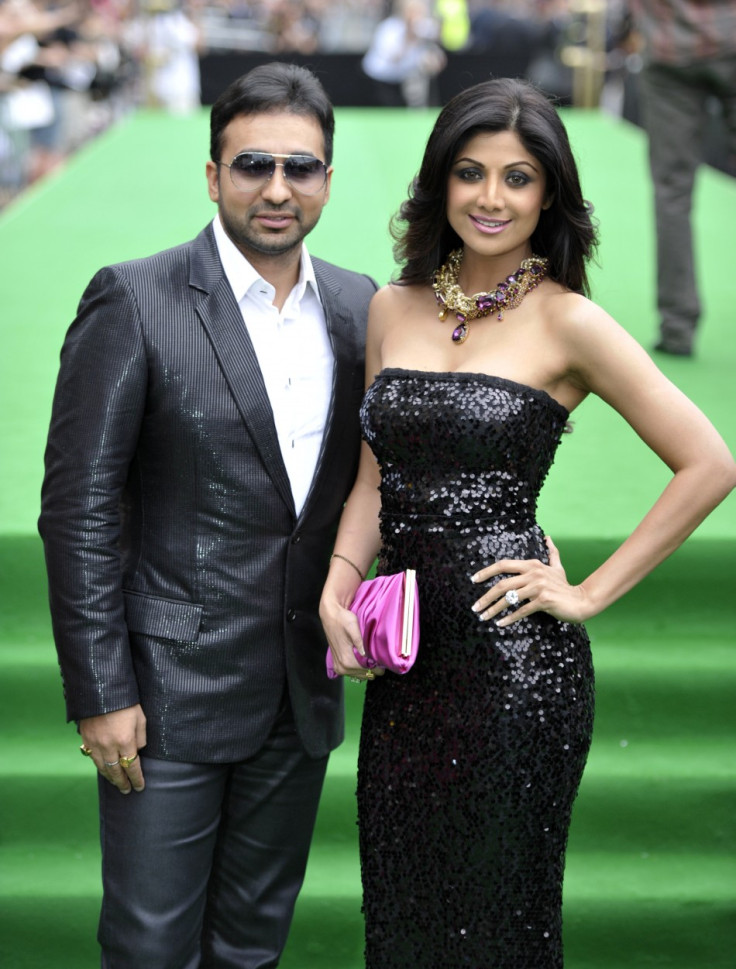 Bollywood actress and Celebrity Big Brother winner Shilpa Shetty has given birth to a boy, at the Hinduja Healthcare hospital in Mumbai, according to a report on IBNLive. The news was also confirmed by her entrepreneur husband Raj Kundra, who took to social networking site to share his happiness.
"God has blessed us with a beautiful baby boy. Both mother and baby are fine. I am thrilled to bits!!!!!! A big thank you to my wife @TheShilpaShetty for the bestest gift ever, DR Kiran Cohelo and all the staff at Hinduja Hospital," he tweeted.
Earlier this month, the new mother had a lavish baby shower, which several high-profile celebrities appeared at, with wonderful presents and wishes for the happy couple. Since news of the baby's birth, they too have taken to Twitter, to wish the new parents.
"Congratulationnnssss @TheShilpaShetty @TheRajKundra on the arrival of the bundle of joy- lotsa love," actor Riteish Deshmukh tweeted. Another actor, Vivek Oberoi, tweeted: "Congratulations to @TheShilpaShetty and @TheRajKundra on the birth of their baby boy! God bless."
"@TheShilpaShetty and Raj Congratulations on the birth of ur lil baby boy! So happy fr you both! Love!" actress Bipasha Basu said.
The proud parents were in a relationship for two years before tying the knot, in November 2009. Incidentally, Shilpa is also co-owner of the Indian Premier League (IPL) cricket team Rajasthan Royals, with her husband.
In addition, she has also, in her role as brand ambassador for CordLife - Asia's largest stem cell banking network - been actively involved in creating awareness among would-be parents on the importance of stem cell banking. The procedure has been proven to have great potential in curing critical diseases and stem cell therapy is regarded as the future of medical science. Stem cells extracted from the cord blood have treated conditions like leukemia, lymphoma, cerebral palsy and thalassemia major.
The actress, who is the recipient of an honorary doctorate from Leeds University, shot to global fame after being allegedly subject to racist comments by the late Jade Goody during the 2007 edition of the Celebrity Big Brother reality series. The controversy sparked international headlines, while Shilpa went on to win the show.
This is Shilpa's first child, while Kundra has a daughter from his first marriage - Deleena Kundra.