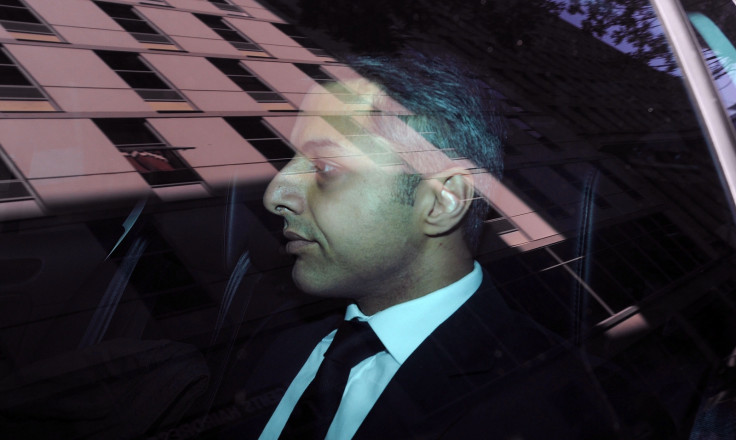 Shrien Dewani has appeared in the dock in South Africa to face justice over the honeymoon killing of his new wife Anni Dewani.
Care home owner Dewani sat only feet away from grieving relations of Anni in the Cape Town High Court, only hours after they pleaded with him to tell them the truth.
Dewani, from Bristol, is accused of plotting with two men on the murder of Anni, four years ago. He faces charges of murder, kidnapping, and defeating the ends of justice.
Anni - an engineer from Sweden - was killed by a single bullet to the neck in the back of a cab on the edge of a township, four years ago.
Shrien Dewani and the driver of the taxi escaped the attack unharmed. The driver - who is set to give evidence in this trial - was later convicted along with two other men over her death.
The driver claimed Dewani promised him £850 for setting up his new wife's killing - which was to be disguised as a car-jacking.
Dewani fought extradition from Britain for years by claiming he was unfit to stand trial and received treatment for depression and post-traumatic stress disorder. He was ruled fit to face trial in April 2014.
In documents compiled by the police for the trial, it is alleged Dewani lived a dark double life, featuring drug- and bondage-fuelled gay sex in murky night clubs.
A male prostitute who calls himself 'The German Master' has claimed Dewani paid for kinky sex on three occasions.
The German Master - real name Leopold Leisser - has alleged Dewani paid £400 a time with him after they met on homosexual cruising website, Gaydar.
According to Leisser, Dewani enjoyed racial humiliation and fetish sex during sessions which included drug taking, reported South African title, The Star.
Also alleging gay trysts with Dewani is a man who works at Parliament in London as an aide. He claimed to have had sex with Dewani in a gay night spot called The Hoist, in Vauxhall, near to Westminster.
Dewani's trial could also see presented text messages by Anni Dewani in which she voiced doubts about marrying her husband. She allegedly told her cousin she feared being "unhappy" for the rest of her life, because: "we have nothing in common [...] One cannot even hug him."