While rosy cheeks are often thought of as bringing a nice touch of colour to the face, only rosacea sufferers know how annoying and upsetting it is when you can't get rid of them as well as having to put up with the increasing redness of the face and skin irritation that comes with the condition.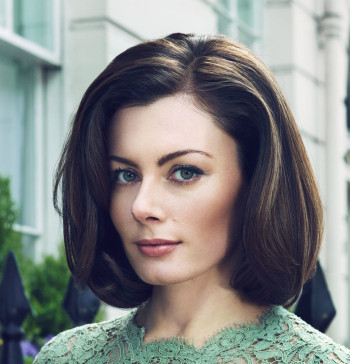 However, while it cannot be cured, there are many ways of dealing with the issue, and picking the right beauty products is an important start. IBTimes UK caught up with Dr Sam Bunting, a London-based cosmetic dermatologist and beauty insider's best-kept secret, to get the lowdown on how best to treat rosacea.
Don't overdo cleansing.
Dr Sam Bunting says that 82% of rosacea sufferers complain of sensitivity to skincare products. This is due to a defect in skin-barrier function – an element of the condition that's often forgotten but can be a huge issue for women. "Everything burns," is something that patients frequently say when it comes to skincare. Make sure you use gentle non-foaming cleansers containing synthetic detergents, which are labelled fragrance-free, as opposed to unscented. Another important factor is to pat your skin dry – don't rub. Avéne's XereCalm Oil is a wonderful product that reduces signs of redness and itchiness as well as improving the skin's natural defence barrier.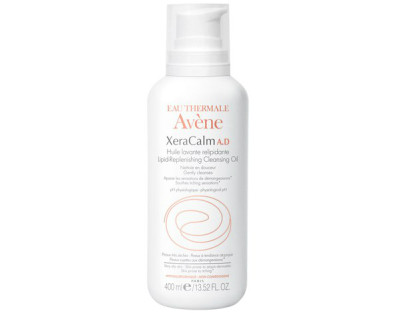 Ditch counterproductive habits.
This means physical exfoliation is to be avoided. Dr Sam Bunting recommends not using a face cloth and to avoid products with questionable benefits that frequently do harm, such as astringent toners and anything with alcohol or witch hazel in it. The one exception to the exfoliation rule is the use of salicylic acid, a beta hydroxy acid, which is useful to those with oily skin and those prone to acne blemishes and comedones, as its anti-inflammatory.
What is rosacea?
Rosacea, pronounced 'roh-ZAY-sha', is a common inflammatory skin condition that principally affects the face and causes facial redness by making the skin look sore and uneven. It can get worse if left untreated.
Moisturise but don't antagonise.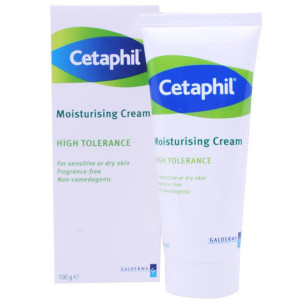 Rosacea sufferers often have skin that is rough to the touch, but the right moisturiser can improve skin texture and boost skin tolerance. Dr Sam Bunting believes that moisturising flexibly is an important factor in dealing with rosacea. She talks to patients about lighter moisturising days and days where a little more oomph is needed. Bunting notes that skin is a dynamic organ and can be oilier in the week before a period and at certain times of year, therefore we should adapt to our environment and other factors accordingly.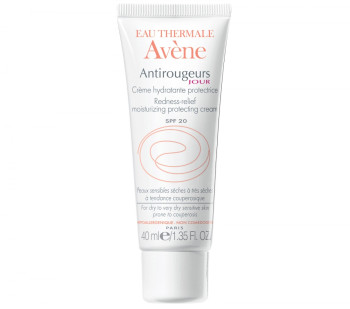 Water-based moisturisers work best, and if you're also prone to acne blemishes (common conditions are known to overlap) stick to non-comedogenic products. Try Cetaphil moisturising cream and Avéne Eau Thermale Avène Antirougeurs Jour Redness-Relief Moisturising Protecting Cream SPF20 for light, effective moisturising.
Don't skip on UV protection
Physical sunscreen tends to be better tolerated as well as less irritating than chemical sunscreens, and applying moisturiser beforehand facilitates smooth application without annoying pilling, where little white bits come off. Another tip is to allow time for it to dry before putting on make-up. It is worth investing a little more in these products to find one that's cosmetically elegant to ensure you apply it properly. Not only is sunlight the most common trigger of rosacea, but rosacea plus sunlight is a potent way to degrade your dermis and age prematurely. Try the NeoStrata Sheer Physical Protection SPF50. It is a lightweight broad spectrum sunscreen that is ideal for everyday wear.
Avoid heavy cosmetics that require a Brillo pad to remove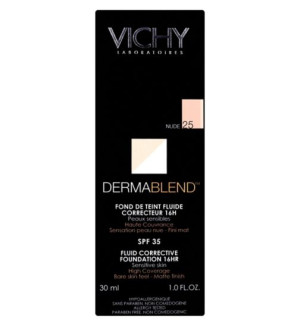 Keep your base light and low-risk for irritation (Bioderma and La Roche Posay both do great sensitive, skin-friendly products) and use a more high-coverage product: for this, Vichy Dermablend Fluid Corrective Foundation works well. Apply with a damp beauty blender to gently build coverage just where it's needed.
The lifestyle factor
There are certain food and lifestyle factors that trigger flare ups, and everybody has their own different triggers. Common causes include spicy food and alcohol, especially red wine, and inflammatory skin conditions often flare when you consume excessive refined carbohydrates. Dr Sam Bunting's guidance is to work out what provokes your skin and to make the right choices based on that knowledge. Stress also tends to aggravate all inflammatory disorders, and rosacea is no exception, while UV exposure is a common provocateur.
While the active 'spotty' aspect of rosacea can be controlled with medical therapy, there are also light-based treatments such as IPL that can often help to reduce fixed redness. Dr Sam is also a fan of topical antibiotics and azelaic acid, which is available on prescription.
For more skincare advice from Dr Sam Bunting, visit her YouTube channel or her website
Jihan-Annesa is a lifestyle writer with a particular love of Fashion and Beauty. To read more from Jihan-Annesa visit www.jihanannesa.com