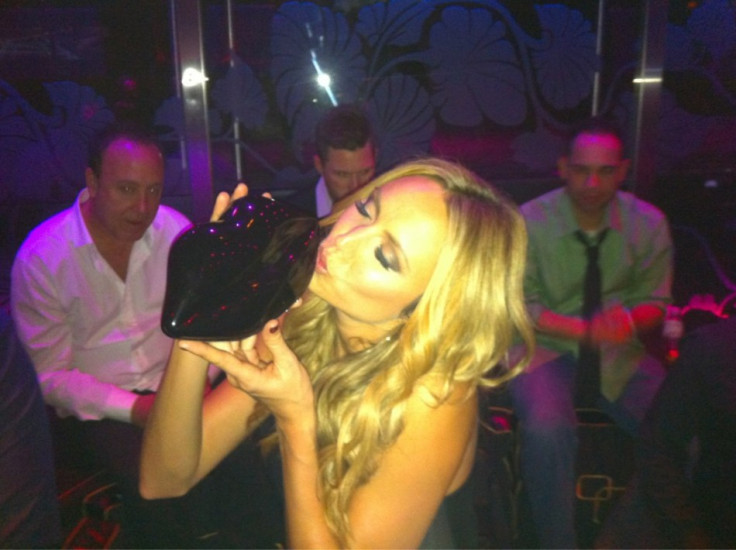 Stacy Keibler, the former WWE glamour girl and wrestler... a contestant on "Dancing with the Stars"... and currently Hollywood actor George Clooney's girlfriend, looked svelte and sexy, in her Vera Wang outfit.
Keibler was seen at the Super Bowl pre-game bash, in Los Angeles.
Dressed in a thigh-high black mini-dress that accentuated her slim legs, she also wore a black leather jacket and teamed it all with bright, come-hither red Christian Louboutin heels. The lip-shaped clutch was the primary accessory.
The 32-year-old, petite 5'11" star has been frequenting Hollywood award ceremonies, of late, with a clearly smitten Clooney!
"How cute is my purse? It's a pair of lips!! Having some pre Super Bowl fun tonight in Vegas!" Keibler tweeted.
Keibler is now promoting the video game "Your Shape Fitness Evolved 2012".
And we can't wait to see what she wears to the Oscars.
Meanwhile....check out more pictures of the blonde bombshell...