Star Wars day Steam sale offers classic games at big discounts on 4 May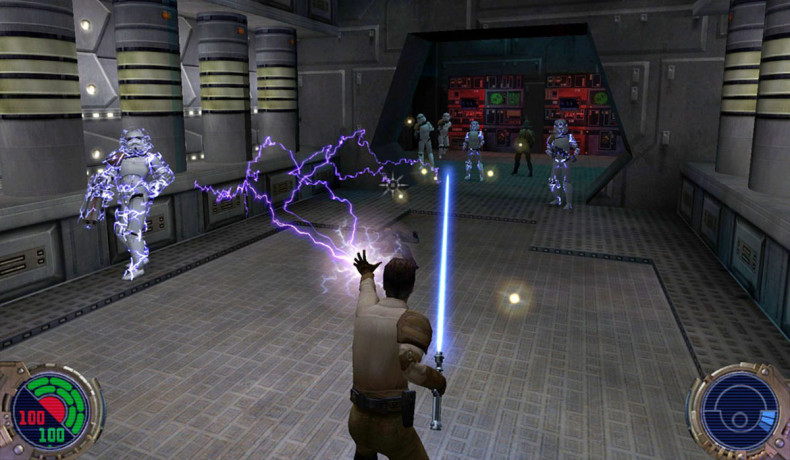 May the fourth be with you! Steam is offering big discounts on a slew of Star Wars video games in celebration of Star Wars day this coming Monday (4 May). Discounts of up to 77% can be had on a range of games and collections including classic X-Wing and Tie Fighter titles, Knights of the Old Republic and Battlefront 2.
The biggest deal is on a 14-game Star Wars Collection, which includes all of the above titles and more. First person shooter Republic Commando, third person action game The Force Unleashed and space battle game Starfighter are also included in the deal, for £17.48, down from £75.99.
Bioware's RPG classic Knights of the Old Republic can be bought for £2.09, as can its sequel. Both Force Unleashed games and all Lego Star Wars games are also available for £4.49.
Below is a complete list of discounts:
Star Wars Collection - £17.48 (contains the games below with an asterix next to them)
---------------
Star Wars X-Wing Bundle - £20.69 (contains the four games below which are also available individually)
---------------
X-Wing Special Edition - £6.29
Tie Fighter Special Edition - £6.29
X-Wing vs Tie Fighter - £6.29
X-Wing Alliance - £6.29
---------------
*Empire At War - £4.49
*Battlefront 2 - £2.09
*Knights of the Old Republic - £2.09
*Knights of the Old Republic 2 - £2.09
*The Force Unleashed – Ultimate Sith Edition - £4.49
*The Forced Unleashed 2 - £4.49
Lego Star Wars: The Complete Saga - £4.49
Lego Star Wars 3: The Clone Wars - £4.49
Jedi Knight Collection - £4.49 (contains the four games below which are also available individually)
---------------
*Dark Forces - £1.43
*Jedi Knight: Dark Forces 2 - £1.43
*Jedi Knight: Mysteries of the Sith - £0.59
*Jedi Knight 2: Jedi Outcast - £2.09
*Jedi Knight: Jedi Academy - £2.09
---------------
*The Clone Wars: Republic Heroes - £4.49
*Republic Commando - £2.09
*Starfighter - £1.43