The spirit of VE day was recreated in a moving concert, staged in the heart of London this evening. (9 May)
Thousands of people turned out for The Party To Remember concert at Horse Guards Parade for the 70th anniversary commemorations marking the end of the second world war in Europe.
Organised by the Royal British Legion, the star-studded 1940's themed concert set in a hangar styled stage was hosted by Chris Evans and featured rousing performances from Katherine Jenkins, Status Quo, Pixie Lott and Blue.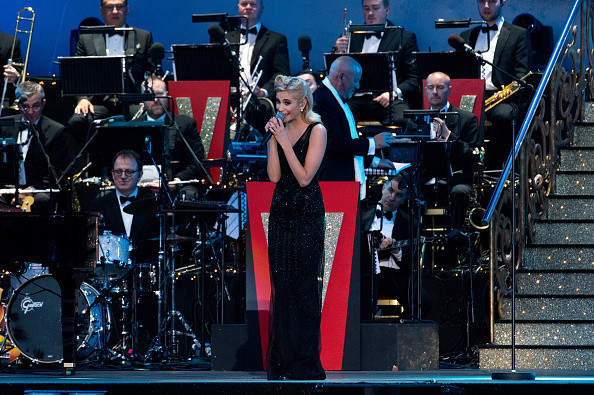 In a nostalgic tribute, the stars of today performed songs synonymous with the era. Boy band Blue took to the stage dressed in uniform for a forties inspired performance, while Pixie Lott channelled the military women who played their role in the war effort.
The couples from Strictly Come Dancing jived to the sounds of the forties, while Status Quo rocked out Trafalgar Square.
As well as entertainment there was emotion, as actors John Simm, Julia Sawalha, Laurence Fox, Martin Shaw, Richard E. Grant, Robert Lindsay and Jane Horrocks gave emotive readings, documenting personal accounts of the war.
Reading an emotional final message sent from war hero Lt George F Morrison to his mother, actress Jane Horrocks was visibly moved by the soul-stirring sentiment in the heartfelt letter. Holding back tears, she read out the young soldier's last words as the crowd listened in respectful silence.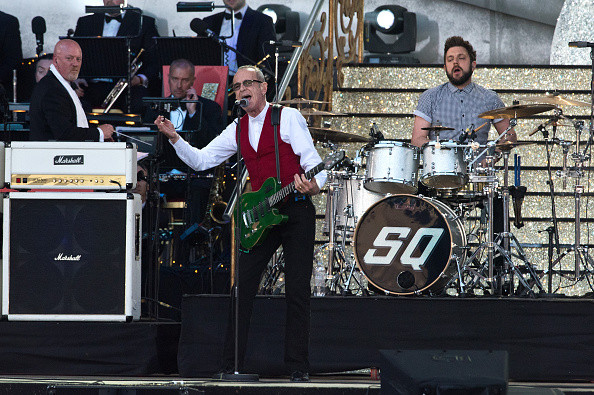 Short films featuring interviews with veterans and archive footage from the time were played, watched by some of those surviving war veterans and heroes who once fought for freedom.
As searchlights lit up the night sky over Big Ben, the concert culminated in a fitting tribute from the forces sweetheart Dame Vera Lynn and a heart-warming rendition of 'We'll Meet Again," by Katherine Jenkins and Alfie Boe.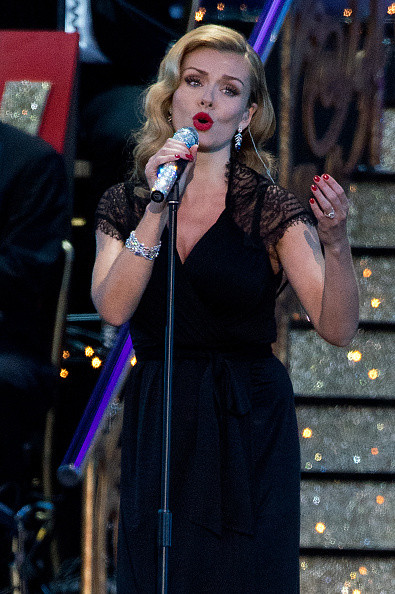 Earlier, churches and cathedrals across the country rang their bells in unison at 11am on the second day of celebrations. The ringing signified the end to the years the bells hung in silence throughout the war.
Tomorrow, around 1,000 veterans and their families will attend a service of thanksgiving at Westminster Abbey. They will be joined by members of the Royal Family, MPs, members of the Armed Forces and representatives of the Allied nations and Commonwealth countries that fought alongside Britain.
A parade of bands, veterans and current servicemen and women will then make their way from the abbey along Whitehall. A reception will then be held for veterans in St James's Park hosted by the Legion, where there will also be vehicles from the 1940s.
The public can watch the ceremony at the abbey from Horse Guards Parade. In the afternoon, there will be a fly-past over central London by the Red Arrows.
Yesterday, wreaths were placed at the Cenotaph and the Queen led a ceremony to light beacons across the UK.