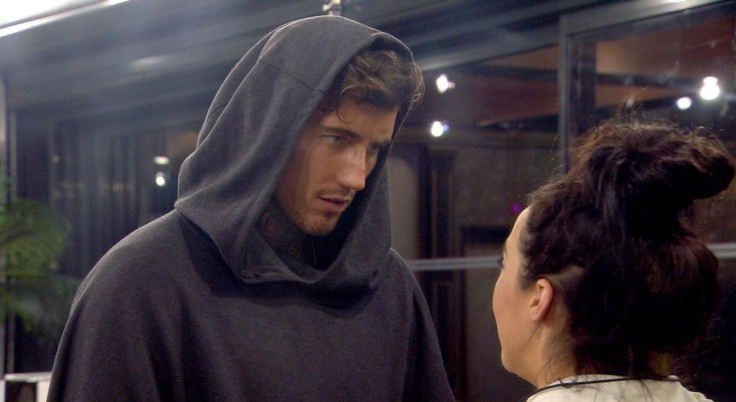 Jeremy McConnell and Stephanie Davis were caught in a blazing row just hours after they were reunited at the Celebrity Big Brother final. All seemed well initially, as the pair kissed and cuddled for the cameras, but it wasn't long before they were arguing again.
Following the CBB after-party, the pair disappeared into a hotel together, but it wasn't the emotional reunion that Stephanie expected. Guests at the hotel reported being disturbed by the reality TV personalities as they rowed all night. A source said Stephanie woke up guests on their floor on the hotel at 4am with her screaming.
The 22-year-old had apparently flown into an almighty rage at Jeremy over his lack of affection towards her and following a dispute over "another girl". Guests at the hotel taped the row in which Stephanie can be heard saying: "I can't believe you're leaving me. I thought we were making love tonight."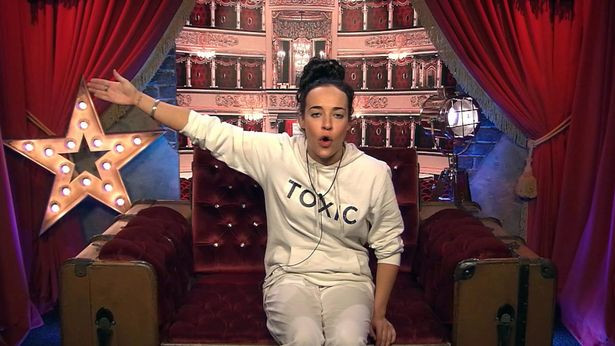 The stars' housemates were forced to get involved mid-way through the row, as Steph could be heard shouting: 'Jez is leaving me, oh my God he's actually leaving us. You're actually leaving us after everything I put on the line for you. How much I love you." "It was so noisy, I couldn't sleep for the racket", a source told the Mirror.
Earlier Stephanie was seen outside Elstree studios sobbing and hiding her face in her hands. The images sparked rumours that the pair had fallen out following claims that Jeremy had cheated on her while attending a PA in Newcastle on Thursday night.
A Twitter post read: "ATTENTION: Jeremy CHEATED on Steph last night with a girl called Caroline Pope after doing a PA at Jungle, Newcastle' howling cazza." Pope, 19, posted a cosy snap of the pair at the nightclub PA prompting one of her friends to comment: "Hashtag s****ers". The teen appeared to deny the claims commenting: "I dunno what yous are all talking about."
However, a friend of the dancer told the Sun: "Caroline confirmed to me they had slept together but didn't give me any details about it. It was the first time they had met each other and you could tell he was giving her a bit of attention that night. I didn't see them kiss or anything, but they were being flirty."
It's certainly not the first time Stephanie has had a public meltdown. The volatile actress was the focus of controversy in the house after she came under fire for flirting with Jeremy despite having a boyfriend. She later dumped Sam Reece on national TV as she professed her love for the Irish model and attempted to justify her infidelity accusing Reece of cheating on her.
While she came second to Geordie Shore star Scotty T, who won the Celebrity Big Brother crown, Stephanie's love story might be over before it's even started.
In contrast, Tiffany Pollard had a better night as the US reality star revealed she got lucky. The 34-year-old had been desperate for sex during her three weeks in the house, and following failed attempts to seduce Scotty G and married Darren Day, she bemoaned her "crying vagina" adding that she needed "a bit of England" inside her.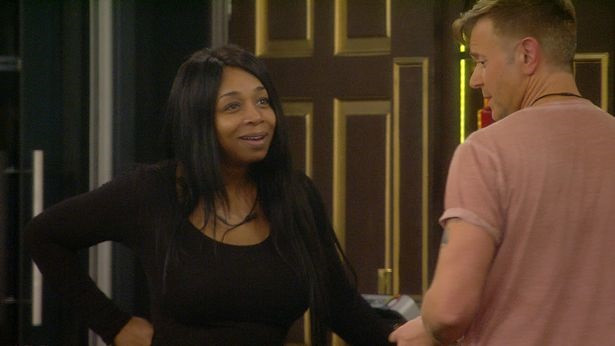 Just hours after leaving CBB on Friday, she reportedly told a Sunday newspaper: "I did not wake up in bed alone on my first morning out of the house. I want to be honest about it. I couldn't really remember his name. It was my first night out and I had such a good time. I do like to have a bit of fun."
Describing being starved of sex for the last three weeks of the reality TV show she said: "I was sexually frustrated in the house. For the first couple of weeks it was straight torture. After that I got used to it. It was like I was a virgin all over again."
Tiffany's attempts to seduce married Darren Day , 47, in the house, left him red-faced and had a nation cringing, but she defended her actions saying: "I think his wife should be flattered that she has such a nice-looking husband."