Scotty T is the winner of Celebrity Big Brother 2016. Leaving the house to the cheers of the crowd the Geordie Shore star basked in the attention.
"I just can't believe it. I swear all I'm thinking is I need a drink," he said. Explaing why he thinks he beat the other housemates to take the crown he said: "I've just been myself. On Geordie Shore everyone just sees the party side of me, going wild, the girls, But there that's just how I'm like. The people in there were amazing."
The reality TV star found himself in the final two with ex-Hollyoaks actress Stephanie Davis, after favourite to win Darren Day was announced as the eleventh housemate to be evicted.
Both Scotty T and Stephanie have been at the centre of the sexual antics in the house and caught the public's imagination. Scotty T was the focus of attention following flirtations with Megan McKenna and also attracting the interest of US reality star Tiffany Pollard.
Commenting on the controversy surrounding Jeremy and Stephanie which dominated proceedings in the house he said: "With Jez and Stephanie I love them both to bits but they made it complicated for themselves. They are my favourite couple and if they are going to be together they're going to be together. But in there they were a nightmare. They are just so mad for each other they didn't listen to anyone. They just can't keep away from each other."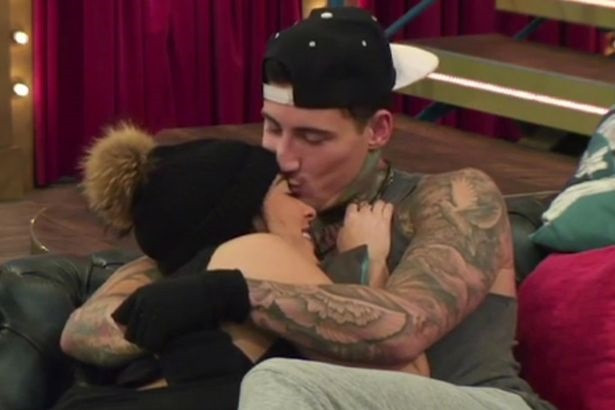 He was also at the centre of a blossoming romance with reality TV star Megan McKenna. Discussing whether the pair had a future outside the house he said: "Megan's an unbelievable girl. It was tough walking around with a semi for four weeks but I didn't want her to get any stick for doing anything like that on TV. We've both got work commitments but hopefully we're going to talk about tonight."
Scotty T also got familiar with Tiffany, after the pair shared a smooch on more than one occasion.
"Tiffany's an amazing girl as well. And when she wants something she's going to get it. I was just having a good laugh with Tiffany. It's just banter. Even Jeremy got with her," he explained. "I'm generally just a nice kid. That's me.
Stephanie, meanwhile found herself at the centre of a complicated love-triangle, after falling for fellow housemate Jeremy McConnell, despite being in a relationship with Sam Reece outside the house.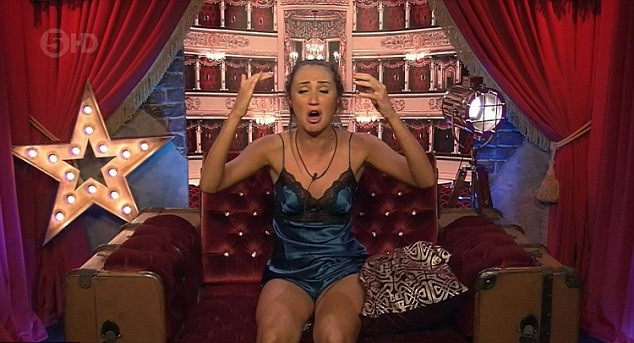 After 32 days in the house that were marked by controversy, incessant rows and meltdowns Stephanie expressed her surprise at making it to the final two.
"Wow. It's been the hardest thing I have ever had to do in my whole entire life," she told Emma Willis. "I challenge anyone to do that for a month. It's the hardest thing."
Reflecting on why she became a figure of controversy in the house she said: "I know a lot of it was to do with Jez. But at the end of the day I'm human. I'm sorry if I've upset people, but I'm not sorry for falling in love with Jez."
Opening up about her unhappy relationship with Reece, she said: "For the whole situation I got really badly treated and I was happy and accepting of love. I kept being disappointed, disappointed disappointed. Then Jez came along and he made me feel amazing.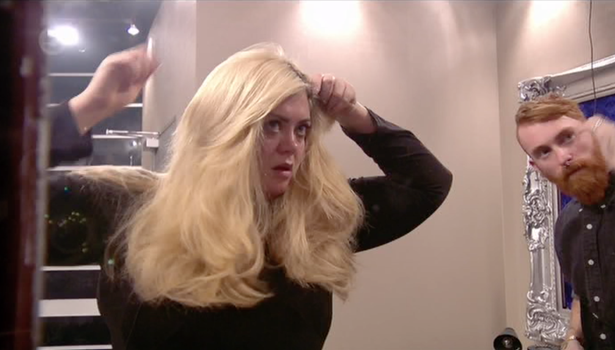 "Before, I think I was in love with the idea of being in love and I stayed with someone who hated, hated, hated, and it was toxic," she explained. "I've never felt that self-worth for myself which is what Jeremy made me feel. If things had been perfect at home I am the most loyal person. Cos Sam had already done that cheated, hated I had to be honest with myself. I've never had somebody love me for being me. As days went on I fell more and more for him."
On the matter of whether the pair might become an item now they have left the house she said: "Jez might say I just want to be friends. Right now in the Big Brother House Jez is the best person. If something happens it happens, if it doesn't it doesn't. That's between me and him. If Big Brother's taught me anything it's to expect the unexpected. He is the best person I've ever met."
While she initially seemed uncertain, just moments after leaving the house she was straight back in his arms and it was evident that while she didn't win the Big Brother crown, she was happy to have won her man.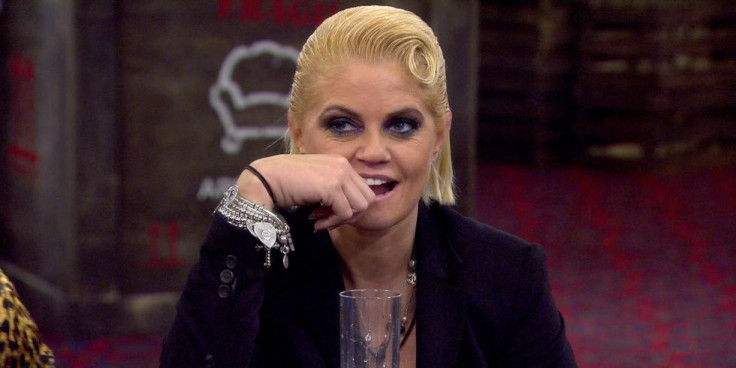 The ninth celebrity to leave the house, Danniella Westbrook shared a tumultuous relationship with Stephanie Davis, but defended their arguments in the house adding that she was proud of the tempestuous 22-year-old.
"I'm proud of her. Steph's my winner she's gone for circle," she explained. "We didn't know that she had had such a terrible time with her ex before that. I was more worried about how people would see it on her. I couldn't wish for her to be with a better fella than him because they're a lovely couple together," she added.
The celebrity reality TV show has been one of the most controversial from the outset, with housemates plagued with accusations of homophobia and infidelity. Jonathan Cheban quit the show while David Gest was forced to walk out due to health reasons. Angie Bowie received the tragic news of her former husband music legend David Bowie's death which sparked an unholy misunderstanding in the house. There was knickergate and Gemma Collins threats to walk out and her refusal to participate in the tasks even had her admitting on reflection that she wasn't impressed by her own conduct. And of course there were the endless altercations and the hysterical meltdowns courtesy of Megan McKenna and Stephanie Davis, the likes of which the show has never seen before.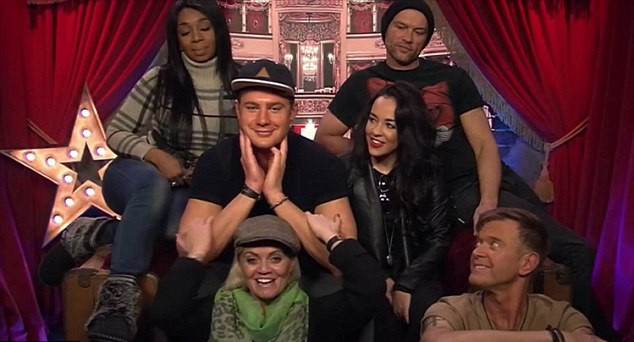 After thirty-two days of captivity in the house, the celebrities have emerged, in some cases with new partners, an altered public image - for better or worse – and another shot at fame. Either way, as they each expressed, their time in the Celebrity Big Brother house was life changing.
For the rest of us, it certainly gave us a lot to talk about on social media.