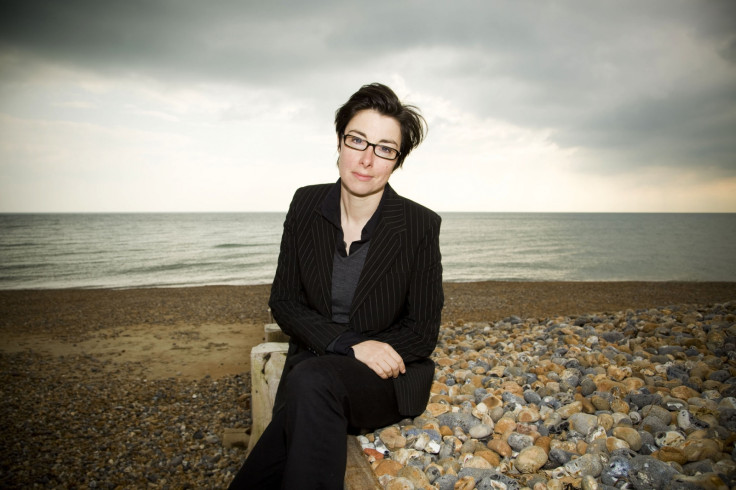 Great British Bake Off co-presenter Sue Perkins has recalled the shocking moment she was the victim of homophobia at the hands of her doctor.
In an extract from her memoir, Spectacles – published in the Sunday Times – the 45-year-old presenter says that she was left stunned after the consultant explaining the effect of a benign tumour on her pituitary gland made reference to her sexuality.
She said that when asked if she was married or had a boyfriend, she replied that she was a lesbian, only for the doctor to reply: "Oh, OK. Well, that makes it easier. You're infertile. You can't have kids."
The TV personality – who is best known for hosting TV shows with Mel Giedroyc, with whom she first found fame presenting the Channel 4 shows Light Lunch and Late Lunch in the 1990s – has been dating TV presenter Anna Richardson since 2013.
Writing in her new book she admitted that she was taken back by the consultant's harsh words: "Does a lesbian not have a fallopian tube? Am I not human, and [am] I not somebody who could be a lovely, wonderful mother?"
She later described the news that she couldn't have children as feeling like a bereavement: "It really did hit me, as it hits a lot of people, I'm sure, when it's too late, this is not going to happen ... It's not going to ever be part of my life. And, although I never yearned to physically have my own child, it felt like a bereavement. It really did."
Earlier in September, Perkins revealed that she had been living with a brain tumour for eight years. Speaking to Good Housekeeping magazine, she said that the growth was discovered while she was undergoing medical tests for BBC series Supersizers. She was subsequently diagnosed with prolactinoma.
"Sometimes it's big and makes me mad, and sometimes it's small and is in the background," she said. "Sometimes it screws up my hormones. I have various tests now to make sure the side effects aren't too onerous."