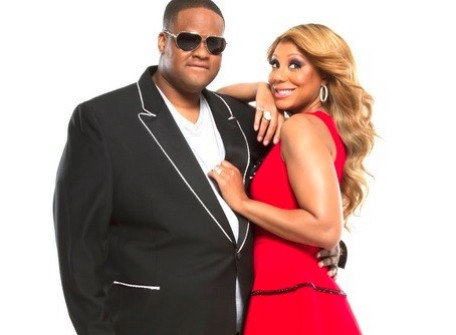 Tamar Braxton and her husband, Vince Herbert, have welcomed their first child, a baby boy.
The Love and War singer announced the birth of their son, born 6 June, on her official Twitter page.
"#tamartian friends HE'S finally here! #bfc #tamarandvince #theone :-)" she told her 704,000 followers. She accompanied the post with a snap of teddy bears and flowers.
The proud parents were quickly inundated with congratulatory messages.
Her sister Toni Braxton tweeted: "Congratulations to my beautiful baby sister. I have a new nephew. Hehe. I'm soooooooo excited. @TamarBraxtonHer"
"Congratulations to both on a healthy, blessed baby boy. And, yes, I agree, she did wear the pregnancy very well," one fan said.
It was the first child for the couple who tied the knot in 2008.
Braxton had revealed that her pregnancy had been smooth.
"I have a lot of energy. I'm always upbeat and everyone has to tell me to sit down somewhere," she told Us Weekly magazine. "But I feel amazing."
Herbert, who is part of Lady Gaga's managerial team, said he was elated about becoming a first-time dad.
"I'm looking forward to just loving her more and being a great father to her child," he said.