A Texas state trooper has been charged with perjury over his confrontation with a black woman who died in jail after being arrested. Police officer Brian Encinia detained 28-year-old Sandra Bland during a contentious traffic stop in July 2015.
Her subsequent death and video footage of the arrest sparked outrage amid a growing debate about the police's treatment of the black community.
Dashcam video from Encinia's car shows the trooper argue with Bland after pulling her over for an improper lane change near Prairie View A&M University. At one point, Encinia pointed his stun gun at Bland after she refused to put out her cigarette, shouting: "I will light you up."
He then forcibly removed her from the car and Bland could be heard screaming as the argument moved off camera. She complained he was about to break her wrists and that her head had knocked against the ground.
She was eventually arrested for allegedly assaulting a public servant, with Encinia saying she swung her elbows at him and kicked him in his right shin.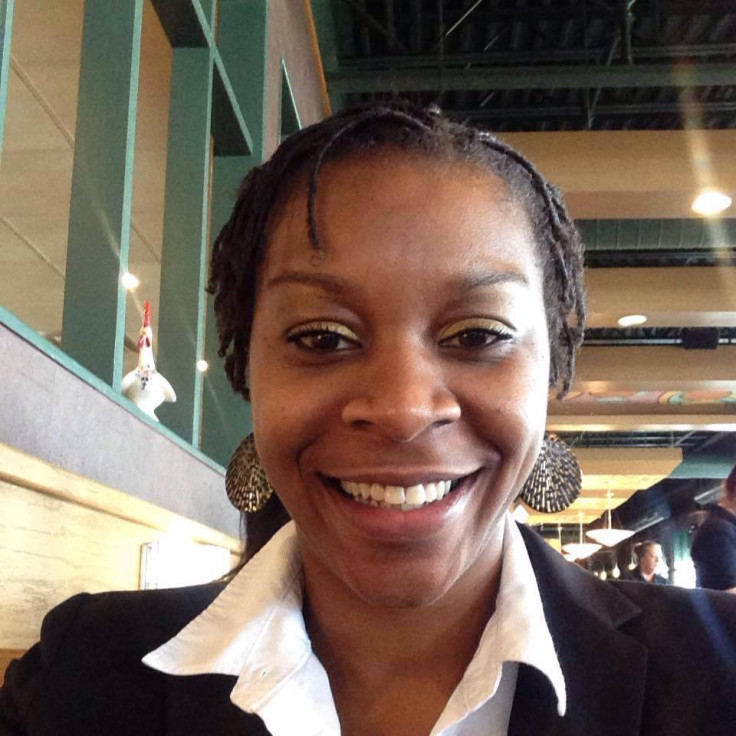 Encinia was indicted by a grand jury in Waller County on 6 January for allegedly lying about how he removed Bland from her vehicle. The misdemeanour is punishable by up to a year in jail and a $4,000 (£2,700) fine.
In an affidavit, he claimed Bland was "combative and uncooperative". Special prosecutor Shawn McDonald said grand jurors found Encinia's statement that he had removed her from her car "to further conduct a safer traffic investigation" to be false.
Soon after the indictment, Texas Department of Public Safety announced Encinia was to be sacked from his job. He also faces a wrongful death lawsuit filed by Bland's family.
Prior to her arrest, Bland had been for an interview had accepted a job offer. She was unable to pay the $500 bail and was taken to the county prison in nearby Hempstead. Three days later, on 13 July, her body was found hanging in a prison cell with a bin bag around her neck.
The same grand jury chose not to indict any sheriff officials in connection with Bland's death, which was ruled as suicide. There were inconsistent police forms filled out by Bland suggesting she had previously attempted to take her own life.
Her family said it was impossible she would kill herself, and alternative theories about her death have spread online.
Protesters attended a press conference where the indictment was announced. Speaking afterwards, one protester, Jinaki Muhammad, called the misdemeanour charge "a slap in the face to the Bland family," according to Associated Press.