The iPhone is an icon of design but the smooth curves of its latest handsets are a nuisance to those who want to watch a movie as it won't stand up on its own unless you're using a case. However, if you own a pair of Apple wireless AirPod headphones there's an ingenious hack that will transform your life.
Trying to watch a video hands-free on your iPhone will no longer require desperately searching for a make-shift prop or attaching one of those ghastly stick-on kickstand accessories to keep it upright, because the case that houses your AirPods can secretly act as a perfect stand.
The hidden trick involves simply opening the case, removing the AirPods, then balancing the iPhone in the open hinge. Lying the case down on a surface successfully holds the iPhone in place and leaves you free to watch sans hands. This hack might just come to the rescue on your next train journey or flight.
We tried it out and were pleasantly surprised by the effective result. It takes a bit of careful balancing and isn't as sturdy as a dedicated stand but it held an iPhone 7 and 7 Plus in place rather well and even offered a slight tilt to the screen for a decent viewing angle. It may work with some non-iPhone handsets too although we tried it the LG G6 and it kept slipping.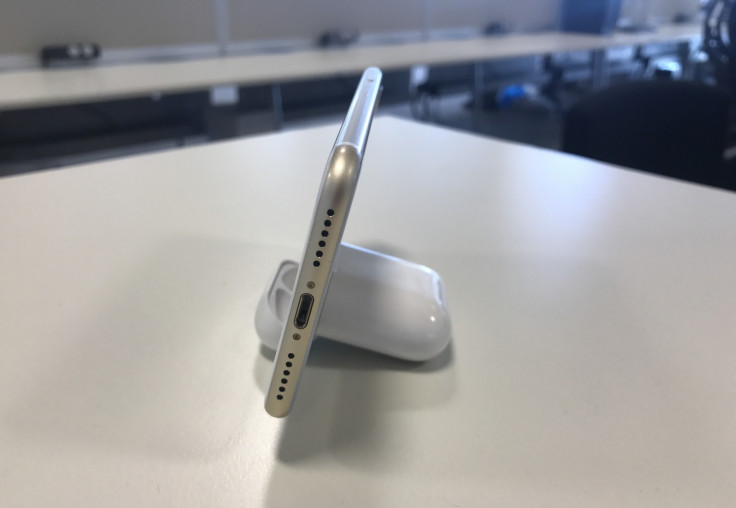 Of course, we don't suggest going out and spending £160 on the Bluetooth in-ear headphones just so you can use the case as a stand, but if you already own them, this is a nice secret feature to have in your pocket. If rumours are true, however, the iPhone 8 may ship with a pair of AirPods for free.