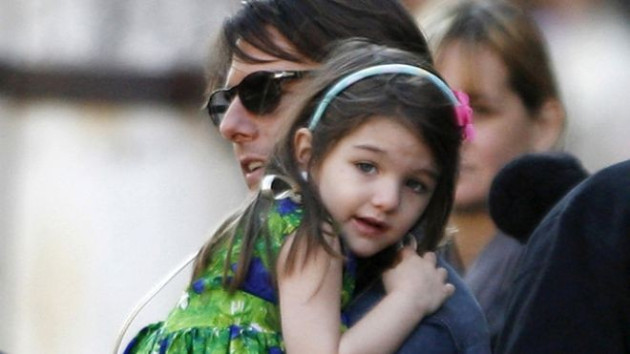 Suri Cruise is reportedly preparing to launch her very own fashion line.
The seven-year-old daughter of Tom Cruise and Katie Holmes is said to have signed a £1.5m deal to design clothes for her label - named Suri.
Fashion-conscious Suri, who regularly tops lists of most stylish celebrity child, will venture into the world of fashion with her own sketches.
"Suri is only seven but she is incredibly interested in clothes," a source told The Sun.
"She has been through a very difficult year and adapted amazingly to her new life in New York, including the upheaval of starting normal school.
With the help of mother Katie and designer Jeanne Yang, the youngster will launch her collection at a New York Department store.
The trio will roll out a range which includes dresses, tops and jeans as well as shoes and necklaces.
Katie already has a fashion line with her former stylist Yang, called Holmes & Yang.
The insider continued: "This is a nice hobby for her, it's certainly not going to take over her life. Most girls dream of being able to make their own clothes, this just means her drawings will now become a reality.
"It'll be interesting to see how it pans out, there's nothing around quite like it."
The initial idea was for Suri to have her own 'fashion blog' but the concept was extended because the youngster was 'talking about specific designs' for her clothes.