Venezuela: Anti-government protests in San Cristobal and Caracas as Maduro alleges foiled coup
Protesters clashed with police in the volatile western Venezuelan city of San Cristobal and the capital Caracas on the anniversary of last year's bloody protest movement.
The anti-government marches recalled four months of protests and violence in 2014, that resulted in the deaths of 43 people. San Cristobal, near the border with Colombia, was an epicentre of the 2014 movement.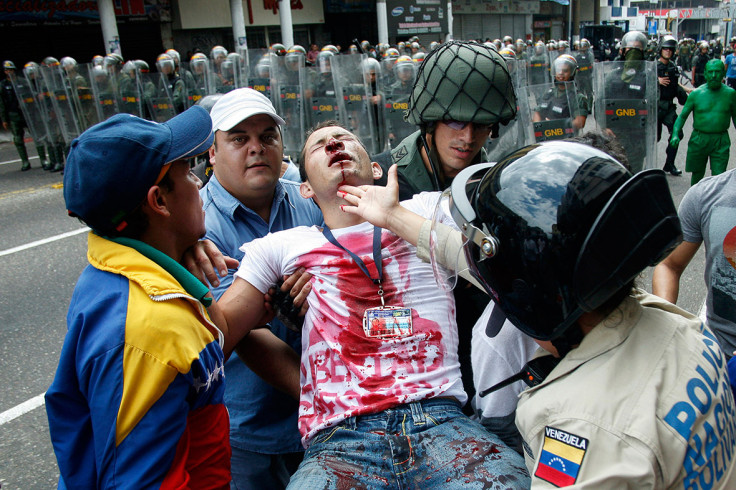 National Guard soldiers and police fired teargas and buckshot against demonstrators who hurled pipes and Molotov cocktails when a march was blocked.
Five security officials and three demonstrators were hurt in the nearly two-hour standoff, some shops vandalised, and four students arrested, witnesses and authorities said.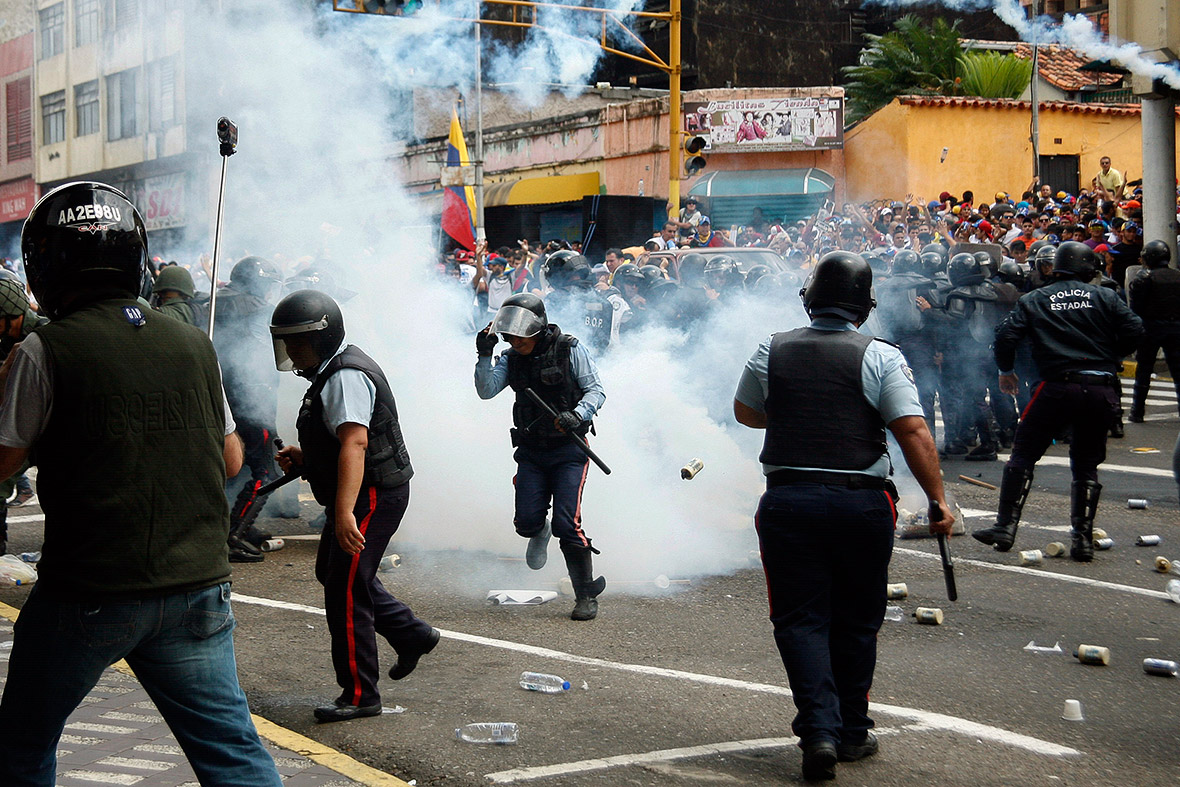 At the Caracas protest, masked students blocked an avenue with burning rubbish and rubble and threw rocks at police, who fired buckshot in a confrontation that lasted until dusk. Witnesses said at least half a dozen youths were arrested in the melee.
Security forces cordoned off several hundred students on an unauthorised march to a church where they planned a mass in honour of dead demonstrators.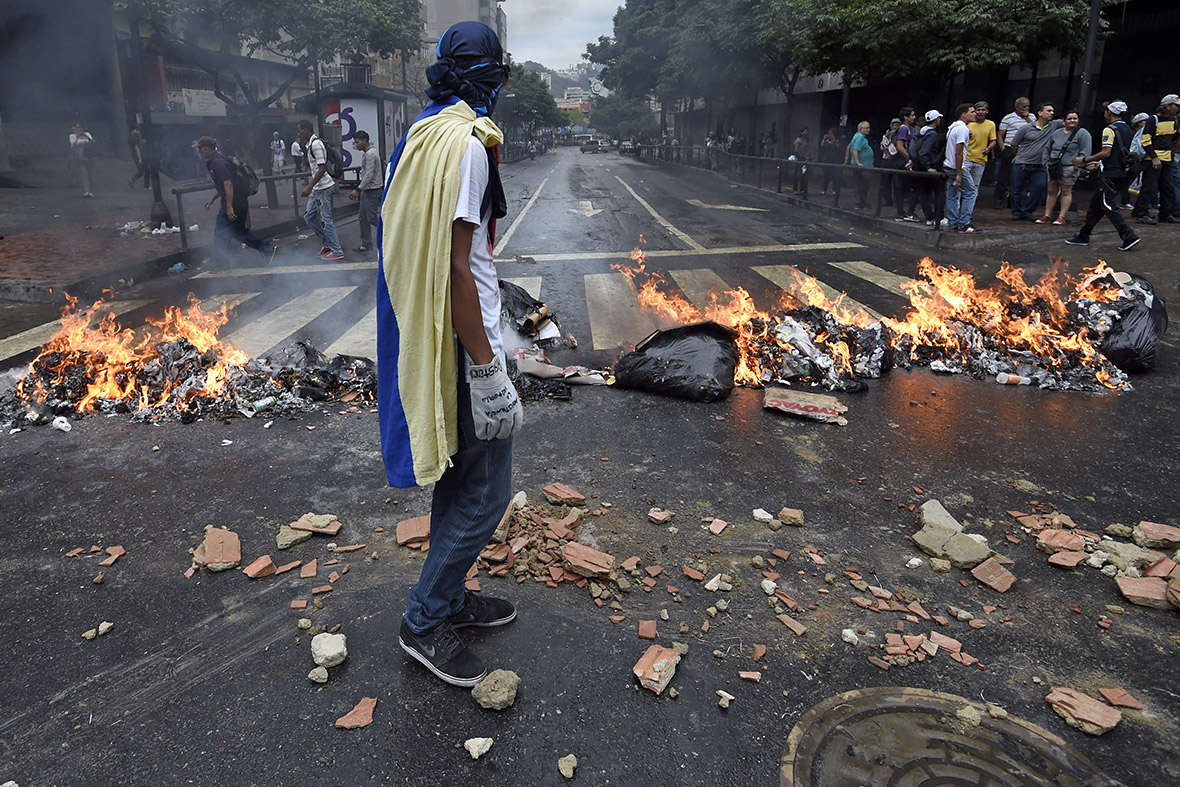 In a much larger rival rally, thousands of red-clad supporters of Maduro, the successor to late socialist leader Hugo Chavez who died of cancer in 2013, gathered in a square.
Casting himself as the heir and "son" of Chavez, Venezuela's president is nearing two years in power, but opposition radicals are urging him to resign and more moderate foes are hoping to garner enough signatures for a recall referendum in 2016.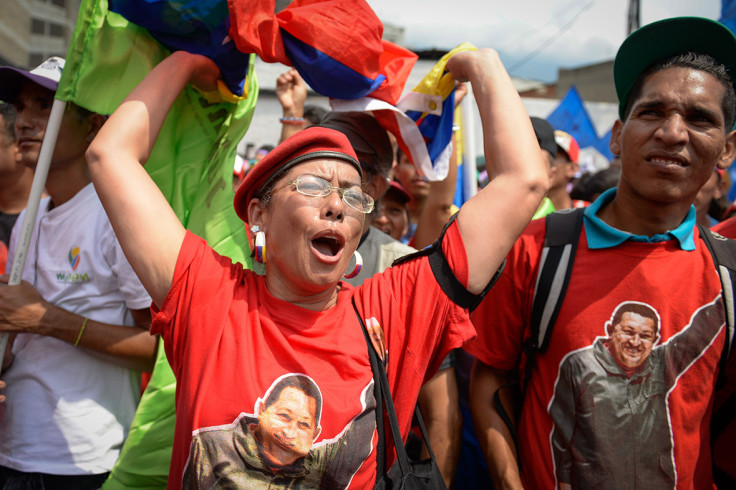 Venezuelans are suffering shortages, long shopping queues, high inflation and a recession exacerbated by the plunge in crude oil revenues.
Maduro, meanwhile, said his administration foiled a coup attempt that was supposed to take place on Thursday and he alleged it had US backing. He said five air force officers, including a general, were detained for plotting to use a military jet to bomb the presidential palace.
He provided no evidence or other details.
© Copyright IBTimes 2023. All rights reserved.