Vince McMahon's WrestleMania 2017 plans for Roman Reigns and Undertaker, Deadman's health update
The feud between Reigns and Undertaker was teased during the 30-man elimination fight at Royal Rumble.
Roman Reigns is booed by WWE fans every time he steps in the ring. This was the case when he stepped in the squared circle as the last contestant at the recently held Royal Rumble Battle Royal.
It is not that fans boo Reigns because he is a lousy wrestler but he has been struggling to connect with them with his babyface gimmick. Now, it seems like the WWE has finally decided to do something about Reigns' image.
According to the Wrestling Observer Newsletter, the WWE has been discussing an idea about passing the torch to Reigns with The Undertaker fight that Vince McMahon reportedly wants to book for WrestleMania 33, which takes place at Camping World Stadium in Orlando, Florida on 2 April.
If the two superstars were to fight at the pay-per-view (PPV) event, Reigns could turn heel, which WWE Hall of Famer Jim Ross thinks might make the wrestler one of the biggest stars of the company. However, the Wrestling Observer Newsletter also reports that WWE's long-term goal is still for Reigns to be the face of the company.
"A great, 'heel run' will obviously do more for Reigns to be eventually become a major fan favorite than anything that WWE can seemingly do at this time," Ross said in his blog post.
"If Reigns were to defeat Undertaker at WM in Orlando, it would propel Reigns to the next level of villainy and a star would be born one has to assume," he added.
The feud between Reigns and Deadman was teased during the 30-man elimination fight at Royal Rumble, where the two wrestlers stared down after the former threw the latter from the ring. But, with The Undertaker's health and future as an active wrestler in question, WrestleMania 33 may be the only time Reigns can square off with the Deadman.
The Undertaker is said to be suffering from hip pain following his appearance at Royal Rumble. The superstar has been delaying a hip replacement procedure after undergoing a surgery on his hip last fall.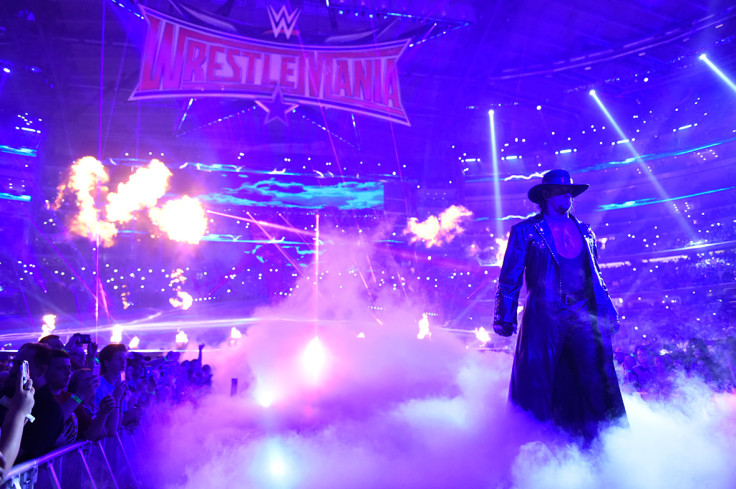 © Copyright IBTimes 2023. All rights reserved.