Linkin Park's late frontman Chester Bennington has made a posthumous appearance on Carpool Karaoke after his widow Talinda Bentley gave the green light for the episode – filmed days before his death – to be aired.
The 24-minute episode which also featured The Hangover actor Ken Jeong is now available to stream for free on Facebook. A script at the beginning of the video reads: "With the blessing of Chester's family and his bandmates we share this episode and dedicate it to the memory of Chester."
It starts with Bennington, who is sat beside Jeong in the driver's seat, sharing a joke with the actor. When Jeong asks to join the band, Bennington says: "We'll see [if you can join the band]," to which Jeong replies: "It feels like a band already. We're already fighting."
Throughout the segment, Bennington appears upbeat as he belts out some of the band's biggest hits including Numb, In the End and Talking To Myself.
The 41-year-old also treated fans to a rendition of Outcast's Hey Ya and performed a special version of Under the Bridge by the Red Hot Chili Peppers.
In between performances the father of six shared his aspirations for his children, telling Jeong: "For me, I just want my kids to find something that they're passionate about.
"One of my kids loves sports - great! My daughters, they love music, they want to learn how to play instruments. 'Cause Lily's really curious, like "Daddy, how do you like songs? Where does the music come from?"
Bennington, who battled with addiction and depression, was found dead at his Los Angeles, California home on 20 July after taking his own life, on what would have been his close friend Chris Cornell's 53rd birthday.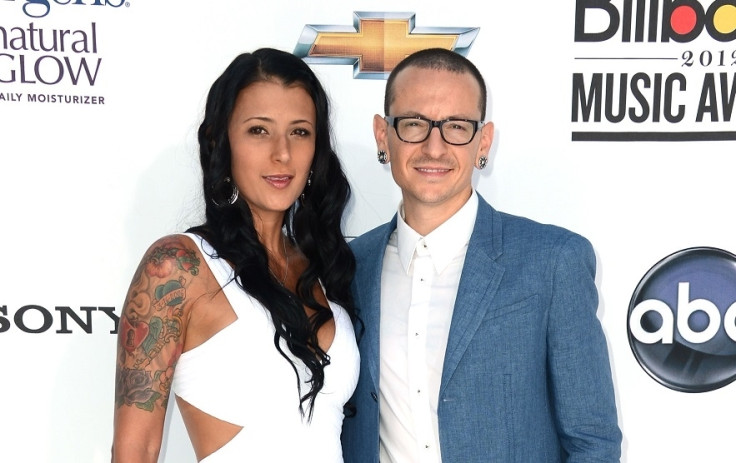 On hearing of his death, Jeong tweeted, "I am in shock and heartbroken. All my thoughts and prayers go out to Chester and his family and friends at this time."
In August, Apple launched the Carpool Karaoke online series which is a spin-off of The Late Late Show segment made popular by James Corden. Will Smith, Miley Cyrus, John Legend and Ariana Grande are among the stars who have featured.
Prior to its airing, Corden, who is an executive producer on the show, said they wanted to "navigate as delicately as possible" and therefore would be leaving the decision to his family.