Channel 4 has broadcast an alternative Christmas message every year since 1993, at the same time as the Queen's Speech, often choosing to tackle a prescient social or political issue.
This year the channel's broadcast will feature Abdullah Kurdi, who lost his family in the seas of the Aegean. The harrowing image of the dead body of his son, three-year-old Alan Kurdi, washed up on a Turkish beach, galvanised public opinion on the issue of deadly and unprecedented migration to Europe by predominantly Syrian refugees.
Pre-release clips of Kurdi show that he will say "My message is I'd like the whole world to open its doors to Syrians. If a person shuts a door in someone's face, this is very difficult. When a door is opened they no longer feel humiliated. At this time of year I would like to ask you all to think about the pain of fathers, mothers and children who are seeking peace and security.
"We ask just for a little bit of sympathy from you. We Syrians leave our country due to war. We all are afraid for our children, for our honour. There are barrel bombs, explosions and also Daesh [Isis]. We have hundreds of thousands of problems," he continued.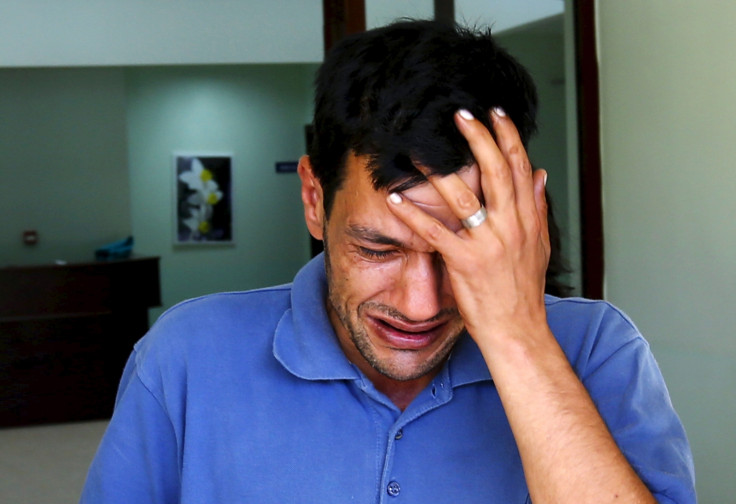 More than 250,000 people have been killed in the brutal conflict in Syria which erupted in 2011, while four million people have fled from the war-torn nation. According to the International Organization for Migration (IOM), over one million migrants and refugees have crossed into Europe illegally by land and sea in 2015. Around 3,700 people have either died or gone missing at sea.
Following the death of his children, Kurdi returned to Kobane in Syria to lay his sons to rest. He now lives in Erbil, Iraq, where he aspires to start a charity project and run a school and hospital for Syrian Kurds.
You can watch Channel 4 live by clicking here - Abdullah Kurdi's message will be broadcast at 3pm on Christmas day 2015.