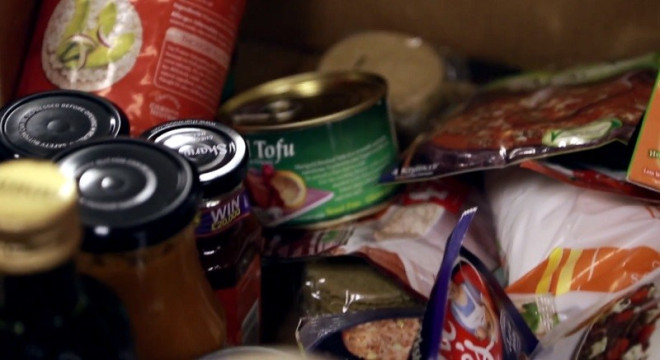 We all know that, in Britain, we are obsessed with class and that we like to assess the rights and living conditions of those in extremes. So in that vein, it is pretty certain that the proposed scrapping of the 40p tax rate will be met with some form of disgust or extreme jubilation.
After a member of the Number 10 Policy Board, Nadhim Zahawi, spoke passionately about how the Conservative Party should abolish the 40p income tax rate, at-face-value analysis would indicate that the right-leaning group are aiming to protect the well-off and ultra-wealthy.
"It is a welcome development that Conservatives have started to seriously debate where next for income tax," said Zahawi.
Renewal, a Conservative Party pressure group, is aiming to scrap the 40p rate and, instead, deliver a tax cut worth £2,000-a-year for two million middle class workers.
"Labour has the 50p, the Lib Dems have the mansion tax, we need our own iconic tax policy. I think [Renewal's] Dave Skelton's contribution, and his suggestion that we abolish the 40p rate and pay for it by lowering the 45p rate, was a great way of starting the conversation" Zahawi continued.
No surprise there, eh?
Well, that assessment wouldn't be totally correct and actually could be seen as exposing the prejudice for the middle class which is usually forgotten in the argument of extremes.
Moving On from Dickensian Times
While our chatterati is still obsessed with the Dickensian times of a society that has only abject poverty or fat cats, which have silver spoons dripping from their mouths, the UK actually has about seven different types of social classes.
According to a study in Sociology, a peer-reviewed academic journal published by SAGE Publications on behalf of the British Sociological Association, a quarter of the 63.7 million people in Britain are 'established middle class'.
These people have modest salaries and comprise of electrical engineers, occupational therapists, midwives, environmental professionals, and police officers.
A further 6% of British society are in the 'technical middle class', which is mainly represented by pharmacists and business, research, and administrative workers, while another 15% of British society account for new affluent workers.
These include electricians, postal workers and plumbers.
Considering the 40% income tax rate threshold is £41,450, many of these workers will find themselves falling into the bracket.
Well, in fact, around one million more middle class Britons will this year.
Cost of Living and Wages
When the 40% tax band was first introduced 25 years' ago, by the former Conservative Chancellor Nigel Lawson, only one in 20 people paid the 40p tax rate, compared to one in six people today.
Surely a rise and wages shouldn't be scoffed at and earning over £42,000 in Britain at a time of economic recovery?
However, as always, it is not as simple as that.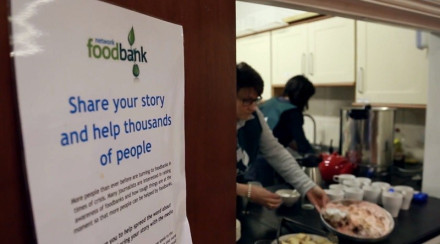 While the Tories have pledged to help the poorest Britons by raising the tax-free personal allowance, which has dragged more than two million people out of the tax system, middle class pockets have become increasingly tight as below-inflation wage rises drag more people into the higher tax band.
One million middle-income workers will receive a pay rise this year, but this is not enough to counteract the growing cost of living.
Two years ago, I revealed how the cost of living, low wages and job losses has led to crisis in middle class living and led an emerging class of people raiding food banks. However, latest figures this year show that the uptake of emerging food supplies is still on the rise.
'Check Your Privilege'
While the homeless and the poorest Britons still need our help, it's wrong to discount the burgeoning middle class as completely comfortable or unaffected by the below-inflation wage rises and painful income rate thresholds.
Undoubtedly, flagging up concerns over being part of the squeezed middle class will entail a 'check your privilege' stamp from the chatterati, but with people working longer for less, without stability, and struggling to pay food and energy bills, it is a damaging and ignorant stance to take.
The middle class may not be in abject poverty, yet, but that doesn't mean millions of people across the country should keep quiet as they find it harder to live or should not have the right to an opinion, all exacerbated by a low threshold for the current tax rate thresholds.
Aside from food banks, house prices are still soaring to near pre-recession highs and figures from this month show that rent is rocketing across the UK.
Naturally, rents in London are booming to astronomical levels and latest statistics reveal that rents in the capital will soar by 20% in the next two years.
This equates to a five times faster rise, than the rest of the country, and twice the rate of average earnings.
So imagine being taxed the same amount as someone with a six figure salary?
Doesn't quite tally up, does it?