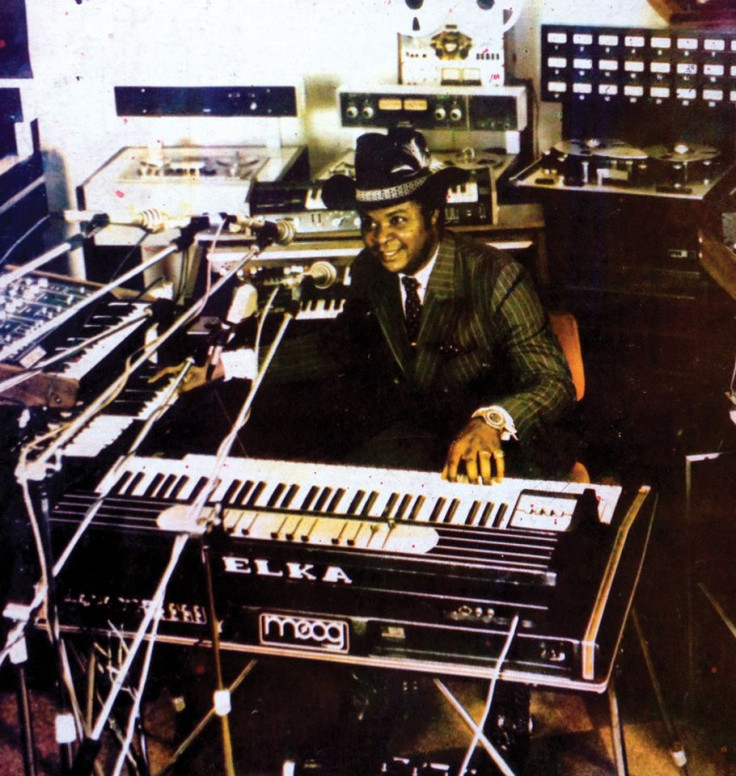 William Onyeabor, the cult Nigerian electronic musician who gained worldwide recognition nearly three decades after he released his final album, has died at the age of 70. His record label Luaka Bop confirmed he died peacefully at his home in Enugu, Nigeria, following a brief illness.
Onyeabor released nine albums between 1977 and 1985, but it wasn't until 2013 that he gained acclaim outside of Nigeria.
After retiring from the music scene, and becoming a near-recluse, his record label spent five years attempting to track him down to ask him for permission to reissue his music, eventually released in 2013 as Who is William Onyeabor?
The album resulted in worldwide interest for the artist, who first produced synth music in the 1970s. The interest led to the filming of the documentary Fantastic Man, as well as the Atomic Bomb! Who is William Onyeabor? live performances.
Despite his new-found fame, he still managed to keep an air of mystery surrounding him and only gave one major interview about his music, in 2014 to BBC Radio 6, during his life.
Described as an "extraordinary artist, businessman and visionary" Onyeabor was awarded the West African Industrialist of the Year in the late 1980s and given the honorary title Justice of the Peace. He later became the president of Enugu's Musician's Union and chairman of the city's local football team, Enugu Rangers.
Stars from the world of music have also paid online tribute to the 70-year-old following news of his death.
In a statement, Luaka Bop said: "It is with incredibly heavy hearts that we have to announce that the great Nigerian business leader and mythic music pioneer William Onyeabor has passed away at the age of 70.
"We would like to send our deepest condolences to his family and thank each and every one of you who has helped share the love for his music around the world."