Wimbledon 2015: Lewis Hamilton barred from royal box for violation of dress code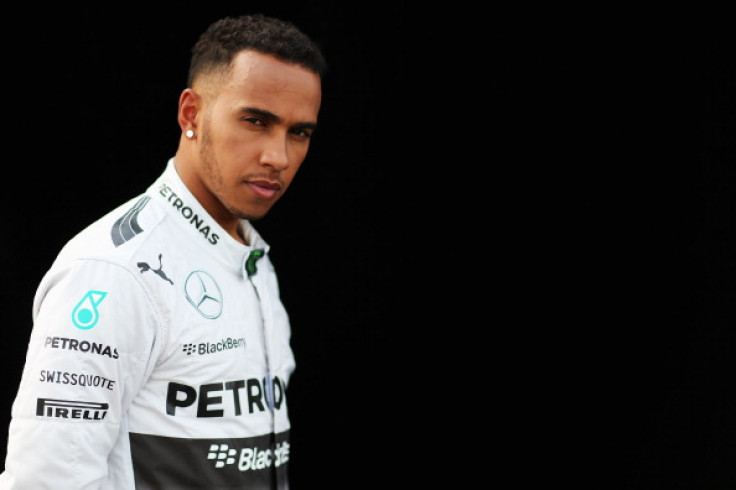 It was a dull evening for Formula One champion Lewis Hamilton after he was denied entry inside Wimbledon's royal box on 12 July for failing to adhere to the strict dress code.
Hamilton, 30, reportedly arrived late for the men's final between Novak Djokovic and Roger Federer at the All England Club and failed to observe the jacket and tie policy of the royal box.
He was seen wearing a floral shirt and a hat, but no jacket or tie.
He later took to his Instagram and posted a rather sullen picture of himself indoors, facing the SW19 grass courts on his left, captioned "Wimbledon".
Earlier, Hamilton posted a picture of the Wimbledon invite on his Instagram with the caption: "On my way to Wimbledon to watch the final! Honoured to have been invited to watch the men's finals from the Royal Box!"
Hamilton's spokesman released a statement saying: "Due to an unfortunate misunderstanding regarding dress code at Wimbledon, Lewis is very disappointed to have missed the men's final."
Meanwhile, a spokesman at Wimbledon said, reported The Guardian: "If he was not adequately dressed, you could infer that he would not have been let in, but we do not comment on our guests. If he came without a jacket, tie or shoes, he would have had two choices – not staying, or going to get some extra stuff."
Other big names in the royal box at the men's final included, Hugh Grant, Bradley Cooper,Kate Winslet and Benedict Cumberbatch.
© Copyright IBTimes 2023. All rights reserved.