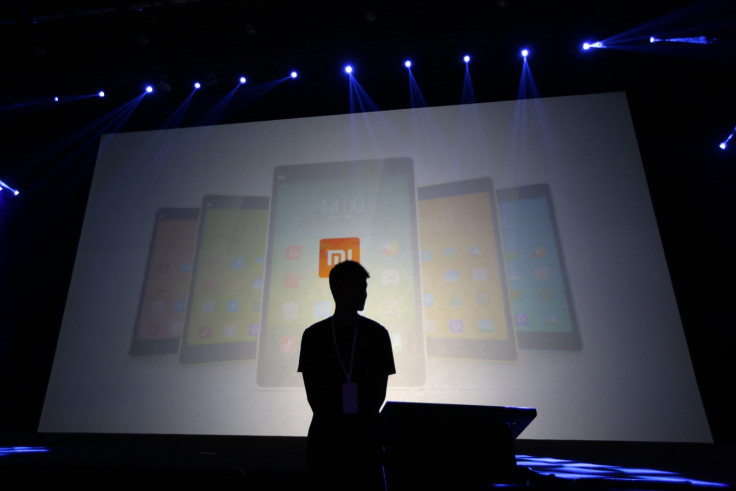 The specs for Xiaomi's 2015 flagship smartphone have leaked and if true show a smartphone capable of challenging anything from Apple or Samsung.
Xiaomi has just announced its sales figures for the first half of 2015 and while up 33% compared to the same period in 2014, they are seen as somewhat disappointing by analysts who see Chinese smartphone demand slowing.
Therefore, the Xiaomi Mi 5 could be a hugely important smartphone for the company. The latest leak suggests the phone will come with a 5.3in screen, slightly larger than the 5in screen on the 2014 flagship Mi 4 smartphone.
The resolution is also set to receive a major boost, jumping from Full HD (1980 x 1080) to 2K (2560 x 1440), giving it a pixel density of 554 pixels per inch (ppi), which is almost as high as the Galaxy S6, which has a slightly smaller screen giving it a pixel density of 577ppi.
Aside from the larger screen, the phone will also be powered by the bleeding-edge Snapdragon 820 chip from Qualcomm according to the leak, which has yet to be released but is set to replace the troubled Snapdragon 810, which had major problems overheating.
To help drive all that extra power and screen space, the Xiaomi Mi 5 will reportedly come with 4GB of RAM, which again would put it among the only phones on the market with such powerful hardware. All of this will be powered by a 3,030mAH battery.
Camera, price and release date
In terms of camera sensors, the Mi5 will feature 16 megapixel (MP) sensor on the rear and a 6MP sensor on the front. While the rear camera would be an improvement over than seen on the Mi 4, if a 6MP sensor was used on the front, that would be a downgrade of the 8MP sensor on the Mi 4.
As for when the phone will be available, November is the date stated for the smartphone's release, which would be significantly later than the Mi 4, which went on sale in July 2014.
There is no indication of how much the Mi 5 will cost, though based on Xiaomi's budget-friendly credentials, it is likely to be a lot less than the iPhone 6s, which is expected to be released in September.
While Xiaomi has been making moves into Western markets such as the US and UK, it is highly unlikely the Mi 5 will go on sale in these markets, though it will go on sale in more markets than the Mi 4 after the company recently began selling its smartphone in Brazil and is expected to launch in Russia before the end of 2015.
The latest set of leaks about the Mi 5 comes from a tip sent to website MobiPicker, so while the specs presented do seem highly plausible, we have no way of verifying them for ourselves at the moment.