An Indian-born taxi driver in Australia was reportedly beaten by two of his passengers during a ride over the weekend in what is thought to be an alleged racial attack. The incident took place in the Sandy Bay of Tasmania.
A couple, who took a ride with the driver, reportedly hurled profanity and racial slurs before attacking him. The victim has not been allowed to disclose his identity due to legal proceedings, according to Indian news agency ANI. But he is reported to be studying hospitality while working as a taxi driver.
The Hobart-based driver, 25, claimed that he was attacked by the couple when he picked them up on 19 May night. An altercation rose between the couple and the driver, after the woman passenger apparently kept opening the car door – when the vehicle was on the move - to vomit.
The driver insisted her to not keep opening the door to avoid collision with other vehicles on the road, India media reported the victim as saying.
"If you mess up the car you have to pay a cleaning fee," the driver reportedly said.
The couple then allegedly started abusing and beating the driver and screamed at him: "You f*****g Indian, you deserve it" and "bloody Indian".
The victim, who reportedly filmed the incident, claimed the man passenger pushed him to the ground from behind and kicked him and his car repeatedly.
Local police said that the driver was attacked after he asked the couple to get off the taxi.
"It is alleged that the driver asked the passengers to leave his taxi after one of them was sick," Ian Whish-Wilson, a police inspector was quoted as saying by the Press Trust of India.
"There was a dispute over payment and it is alleged the passengers assaulted the driver and damaged the vehicle. It was alleged a racial comment was made during the assault but it does not appear that the incident was racially-motivated," he added.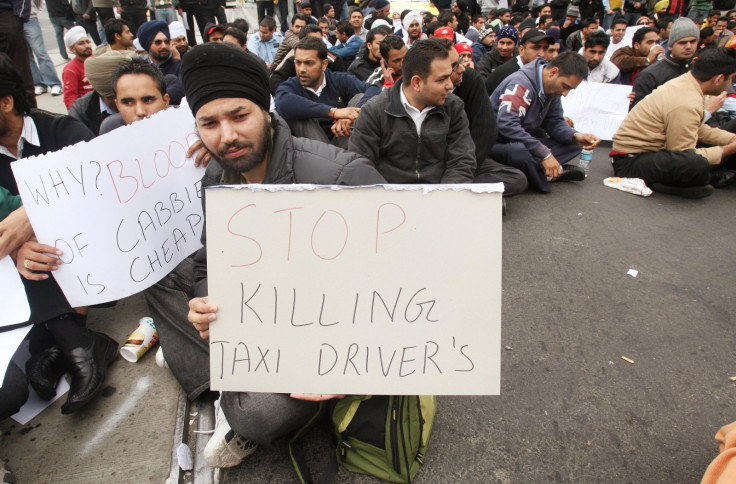 The victim, who is receiving treatment for his injuries, has appealed to the local police to take stronger action against his attackers rather than just "a slap on the wrist".
"People in India ask me why I stay here. I stay here because 95% of people are good," he told local media The Mercury.
The couple have been charged for the assault.