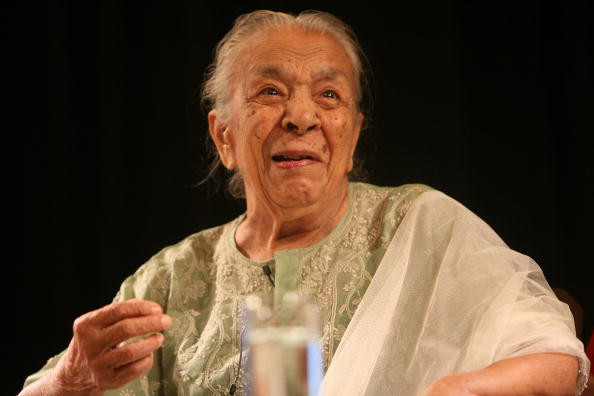 Indian actress and choreographer Zohra Sehgal has passed away at the age of 102.
"She died of a cardiac arrest this afternoon. She was unwell for last three-four days," her daughter, Kiran Sehgal said.
Many Indian celebrities took to social media to pay tribute to the beloved actress.
Sehgal, called by many as the "Grand Old Lady of Bollywood," started her career as a dancer in the 1930s and later joined famous Indian choreographer Uday Shankar's troupe.
She probably is mostly remembered for her appearance in films like Bend It Like Beckham, and Bhajji on the Beach, directed by British-Indian filmmaker Gurinder Chaddha.
Sehgal has also worked with Michael Caine and Ben Kingsley in The Honorary Consul and Harem, respectively.
She appeared in some episodes of Dr Who, Neighbours, and The Jewel in the Crown.
Her last film was Sanjay Leela Bhansali's film, Saawariya in 2007.