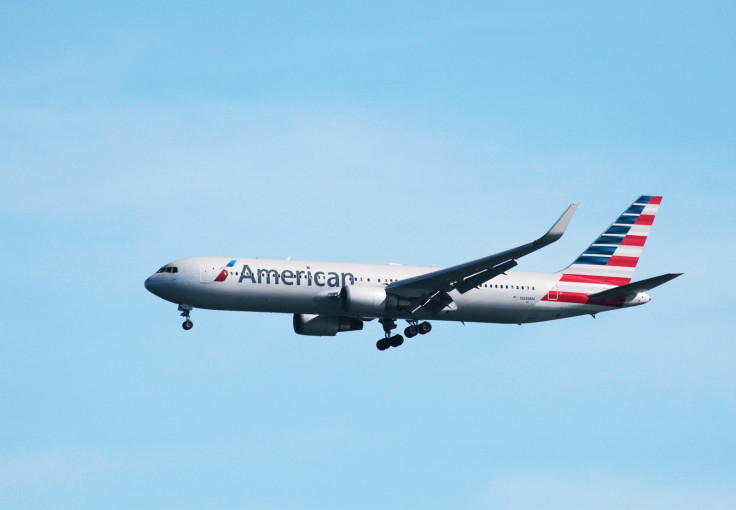 An American Airlines flight, AA109, heading out from Heathrow to Los Angeles made a U-turn on 27 January after several crewmembers and passengers complained of lightheadedness and some even collapsed. The mystery illness struck on flight two and half hours into the 10-hour flight to the East Coast.
A couple of hours into the flight, as the plane approached Keflavik in Iceland, cabin lights were turned on and a crewmember requested from the 172 passengers if there was a medical professional or nurse on board. At least, one crewmember was seen collapsing in the aisle and another passenger reportedly fainted.
"It was just a shock really. She [flight attendant] was walking down the aisle, I don't know she just like sort of literally fainted in front of me," said Kris Evans, a member of British boy band Race the Horizon. Witnesses also reported that several other passengers on board the Boeing 777, including an elderly man, threw up on himself. At least six people were attended to by a medical student and a doctor on board.
The plane took a U-turn close to Iceland's airport and headed back to London after the pilot announced on board that the everyone in the cockpit is safe. "The pilot came on and spoke to everyone and said: 'Listen, the three of us are safe up front. We have zero problems, we're taking us back to London,'" said passenger Eric Winter, reported CBS News.
"In the absence of information, your mind can go crazy, but I think they did a tremendous job ...They communicated to us every step of the way. And here we are. We're sitting on the ground and we're fine," he added. Upon arriving at Heathrow, passengers were attended to by London's ambulance service.
A hazmat unit and maintenance crews investigated the plane and the luggage, however there was no sign of any odd events leading to the mystery illness. Meanwhile, an American Airlines spokesperson confirmed the plane was diverted not due to any security reasons but a medical emergency on board.