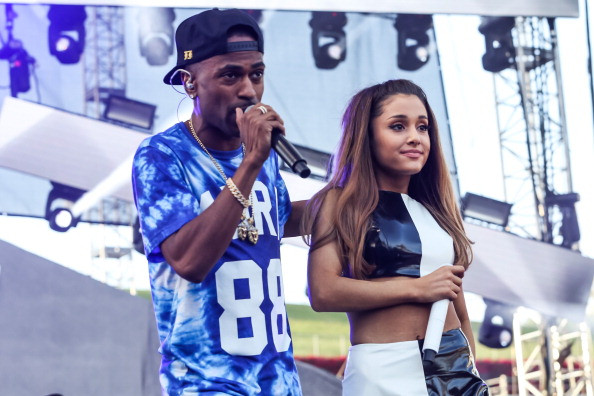 Nickelodeon star Ariana Grande's baby talk is reportedly annoying Big Sean.
According to Star magazine, the 26-year-old rapper is not happy with the Problem singer's childish behaviour.
"Instead of saying. 'I'm thirsty,' she'll pout her lips and say, 'I want to dwink a widdle hoosh,'" a source told the publication, according to Oceanup.
"Sean thought she was kidding at first, but now he's had it," the insider added.
Adding on, the source revealed that Grande even uses the baby voice when they get intimate.
Big Sean and Grande confirmed their relationship in August after they were pictured holding hands backstage at the 27th annual MTV Video Music Awards.
Since then, the couple are known to share their personal moments on their Instagram accounts.
Grande, who previously dated Australian star Jai Brooks and The Wanted's band member Nathan Sykes, told InStyle magazine that she has set some rules for talking about her relationship with Big Sean.
"I have conflicting feelings about it," Grande said. "On the one hand, I feel like I'm growing up and realize my life is my life and some things don't need to be shared. But I'm very spur-of-the-moment, very open with my fans. And if there's a cute pic I like that's a little personal and I want to share it, maybe I will."