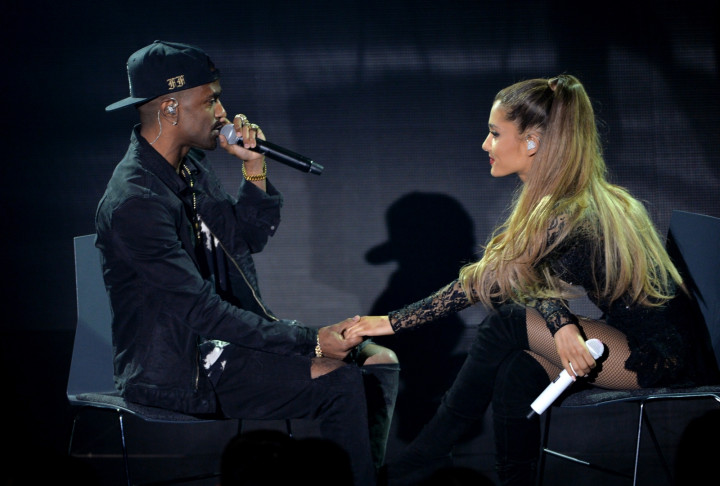 Nickelodeon star Ariana Grande and Big Sean are not planning to tie the knot, despite reports.
According to Hollywood Life, Big Sean is not ready to take that big a step in their relationship.
The 26-year-old rapper, who previously dated Naya Rivera, had announced that they were engaged last October - just six months after going public with their romance. However, the two separated in April.
"Big Sean wanted to be a husband with Naya, but once that went bust he is a little more gun shy when it comes to any future proposals," a source said.
"He wants it to be 100%. They [Big Sean and Ariana] are in a honeymoon phase right now, but don't expect any real honeymoons as they are both not ready to take it to that level," the insider added.
Rumours that the two are dating have been circulating since they collaborated for the single Best Mistake.
The Problems singer and Big Sean were pictured holding hands backstage at the 27th annual MTV Video Music Awards, seemingly confirming their relationship.
However, a photo of the two kissing while riding one of the roller coaster rides in Universal Studios Hollywood, confirmed their blossoming romance.
"They talk every night before she goes to bed, she doesn't even want to go out after dinner with everyone because she just wants to get back to her room and talk to him, she's got it bad," another source told Hollywood Life.
Meanwhile, Grande, who previously dated Australian star Jai Brooks and The Wanted's band member Nathan Sykes, had opened up about her bond with Big Sean.
"I love working with him, obviously. We've done many songs together... we even have a few that y'all haven't heard yet, so yeah, I love making music with him. He's very talented," she told Extra's Mario Lopez.