Cliff Bleszinski talks Gears of War development, Eminem, dudebros and Mad World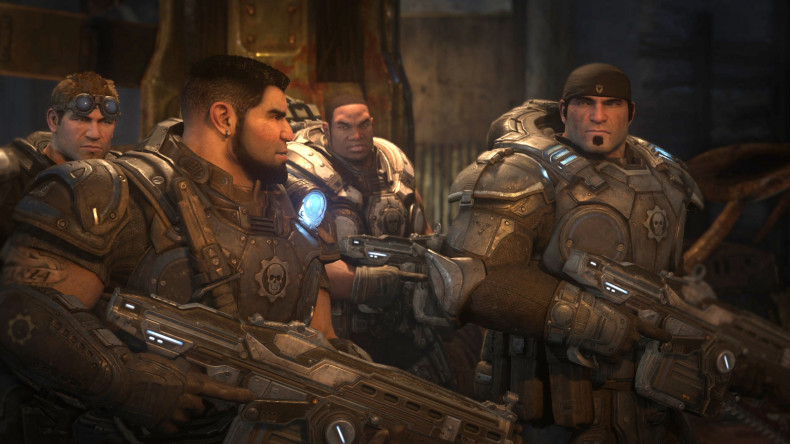 Gears of War lead designer Cliff Bleszinski has dished out some interesting factoids about the hit shooter series during a week that will see the release of Gears of War: Ultimate Edition – a remake of the original Xbox 360 game – and the reveal of his first major title since Gears 3 in 2011.
Bleszinski took to Twitter to talk extensively about his memories working on the series, using the hashtag #GearsFacts to tie everything together. He kicked off by revealing that series protagonist Marcus Fenix has blue eyes because so did his father, and he pushed for that little nod to be included.
The man known as Cliffy B also revealed that the game's famously buff heroes were never meant to be so burly in Bleszinski's mind, but an artist designed them as so and it stuck. He also says that side character Anya once had "huge boobs" but Cliff fought to make her design less cartoony.
Gears was inspired by Bleszinski's sadness over the failure of his first marriage and a visit to London, he reveals. We hope he's not inferring London is miserable. Later he says Marcus Fenix is thus called because: "I lost everything from the failed marriage and was rising from my own ashes."
Interestingly the developer also said that in Gears the last bullets in a magazine were always "25% stronger" to make last-ditch efforts more of a thrill.
Bleszinski also embraced the common complaint that Gears is a game for "dudebros" – sport and gym-obsessed jocks – saying that before the initial pitch meeting with Microsoft "he did a bunch of push-ups in the hotel and listened to Eminem's Lose Yourself because dudebro."
"Mad World was my anthem when I was going through the failure of my first marriage," he goes on to say about the Tears For Fears track used in a famous ad for the original game. "Somehow marketing felt this and suggested it. The other song was My Immortal by Evanescence but that's way less cool."
Supporting Delta Squad member Baird was named after a childhood friend of Belszinski's "who was a bit of a dick... Baird just sounds like a dick." He also added that he cast Lester Speight as Delta's Augustus 'Cole Train' Cole due to "his charisma in the Terry Tate ads. We were like 'I'd go to war with that guy.'"
There's much more, which we've collated into a Storify you can find here.
For all the latest video game news follow us on Twitter @IBTGamesUK.