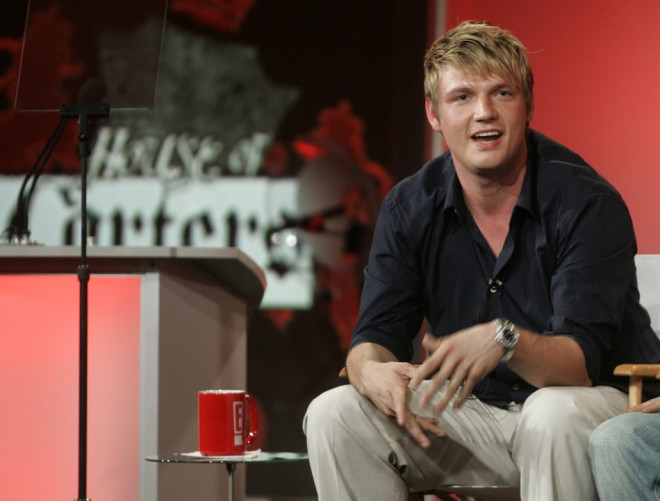 Backstreet Boys' Nick Carter and Lauren Kitt tied the knot in Santa Barbara, California.
According to People, the 34-year-old who has previously said that he will "never get married" walked down the aisle with the fitness expert and actress in a Southern California style wedding.
Bandmate AJ McLean posted about the rehearsal dinner on Instagram along with a selfie captioned, "Chillin at the house getting ready to head to the rehearsal dinner of the wedding most of u thought would never happen but I'm so happy it is finally! Congrats to my little bro for growing up and finding love. So proud of u bro. Love u both @nickcarter and@laurenkitt."
However, Nick's younger brother Aaron Carter did not attend the wedding due to "a contractual obligation to appear in the Cherry Blossom Parade in Washington, DC"
"Aaron changed planes several times to get into Santa Barbara. He was breaking his a** to get to Nick's wedding," his rep Steve Honig told Rumorfix.
Aaron, who was with Drake Bell, tweeted, "Really?? @USAirways @drakebell bro are we both sitting here?? Like really I DIDNT want to miss my bros wedding!! F**K!"
In an interview with People year, Nick revealed bandmate Howie Dorough convinced him to go ahead with the proposal.
"I asked Howie [for advice]. I was like, 'I love her, and I don't want to lose her.' And he was like, 'Just do it!'" he said.
He then popped the question to Kitt last year in February with a seven-carat diamond ring.
"She said, 'Yes,' and I'm, like, 'I don't know what to do," he said of the proposal. "She said, 'You're supposed to put it on my finger.' So I did. I was in shock."