An Italian rock band Soviet Soviet were denied entry to the US, detained and subsequently deported, after flying in to play a number of promotional shows – including a session at KEXP radio station.
The group, based in the city of Pesaro, landed in Seattle on Wednesday (8 March), under the Visa Waiver Program (ETSA), which allows citizens from 40 countries temporary entry to the US without needing a visa.
This Green card alternative proves invaluable to upcoming bands, and the trio presented a letter from their American record label confirming their reason for travel, including a set at the South by Southwest Festival (SXSW) in Austin, Texas.
However, in a statement the band said they were made to feel "like criminals" at border control after two venues incorrectly believed the band were going to charge entry fees.
Working under this assumption, officers dismissed letters from the band's American label outlining their non-profit status and demanded the trio obtain work visas.
Taking to Facebook, the band, consisting of Alessandro Constantini (vocals, guitar), Andrea Giometti (bass, vocals) and Alessandro Ferri (drums), revealed that when they were unable to produce the documents, the situation escalated quickly.
"…we were all called back and interrogated individually, in three different rooms," the statement read.
"We were able to have the agents speak directly to the owner of our American label, felte, without any success, however. After almost four hours of questions, they told us their verdict. They had decided to deport us back to Italy and deny us entry into the US. They declared us illegal immigrants even if our intention was by no means to look for work in the United States nor never go back to Italy."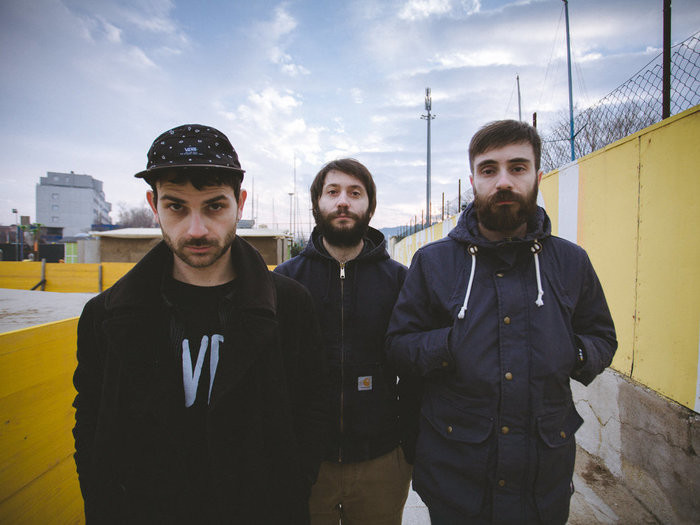 The post-punk outfit, who also had their mobile phone and other possessions confiscated throughout the night long stay, said they felt "angry" and "ashamed" when eventually taken to the deportation flight by officers.
"We would like to apologise to our fans, the owners of the venues, KEXP radio and the SXSW festival. We would also like to apologise for having had to cancel our American tour and hope to go back soon," the note concluded.
In response to the situation, KEXP released its own statement defending the band and expressing worry at the situation.
"Yesterday, Thursday, March 9th, Italian trio Soviet Soviet were scheduled to perform live on The Morning Show on KEXP. Their sophomore album Endless was released on felte Records back in December, and with its dark, anthemic, post-punk sound, quickly became a favourite on the KEXP airwaves. Unfortunately, the in-studio – as well as their scheduled performances at Kremwerk, SXSW, and venues along the west coast – had to be cancelled… KEXP sincerely hopes we'll be able to reschedule a session with the band in the near future."
It is not yet known how many other bands will be affected by influence US President Donald Trump's extreme vetting travel orders.
A spokesperson for Department of Homeland Security defended the action taken, citing Customs and Border Protection policy to brand handcuffing as "standard operating procedure".