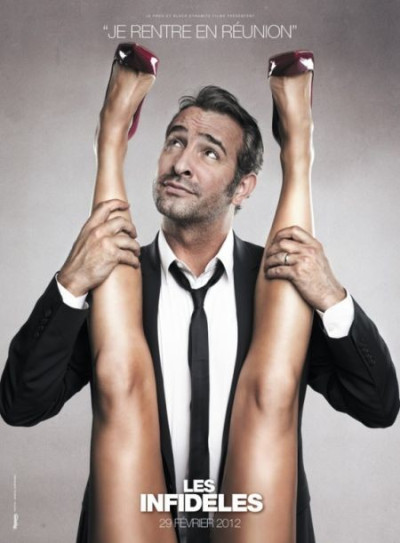 The Artist star Jean Dujardin has seen his Oscar bid threatened by criticism of the posters for his new film.
"One-sheets" for Les Infideles (The Players) show Dujardin posed between a pair of female legs in what French Advertising Standards described as a "degrading image of women".
It was not the first time a film's poster caused upset and seen censors pull the plug. International Business Times UK lists some other films that have had the same treatment.