It's easy to say that every year has been the best year in smartphone history - that's just how technology works. But 2014 has been something altogether more special. It was a year which saw a constant stream of world-beating handsets arrive with all manner of prices and screen sizes.
It was a year for change; Samsung finally bid farewell to cheap plastic and fake metal, while even Apple bowed to demand and gave us two huge iPhones. Meanwhile, HTC and LG produced a couple of crackers, Nokia handed over the Lumia reins to Microsoft, and BlackBerry surprised us all with the bizarre Passport.
But which were our 10 favourite phones of 2014? Read on to find out...
---
1. iPhone 6
---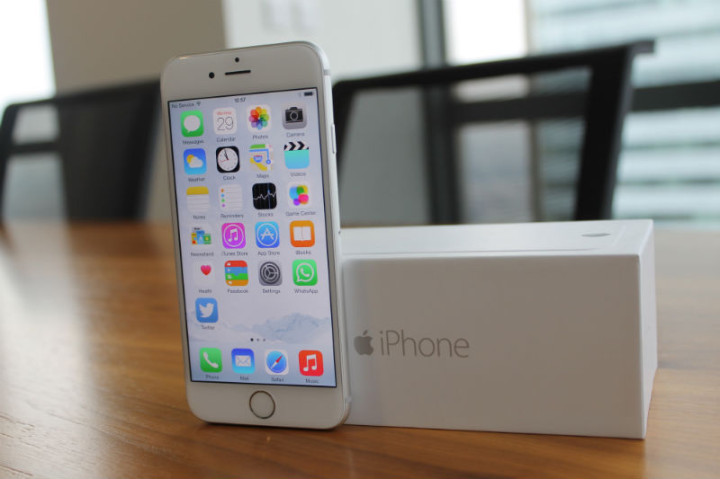 As handsets from Samsung, LG, and others grew ever larger, Apple couldn't get away with producing small phones any more. The iPhone 6 answered consumer demand in September with a screen measuring 4.7in. Apple's obsession with thinness knows no bounds, and despite being much larger than its predecessor, the 6 is Apple's thinnest iPhone ever.
That bigger display also means a larger battery, and finally we can say goodbye to poor battery life. Throw iOS 8, Touch ID and an excellent camera into the mix, and you've got the best iPhone yet.
---
2. HTC One (M8) (£480)
HTC knocked it out of the park again this year with the M8, a replacement to the year-old One (M7). It features a Full HD screen and powerful quad-core processor, but the real highlights include the gorgeous aluminium body, room-filling Boom Sound speakers, and a rear camera which can adjust the focus of photos after they've been taken.
---
3. LG G3 (£380)
---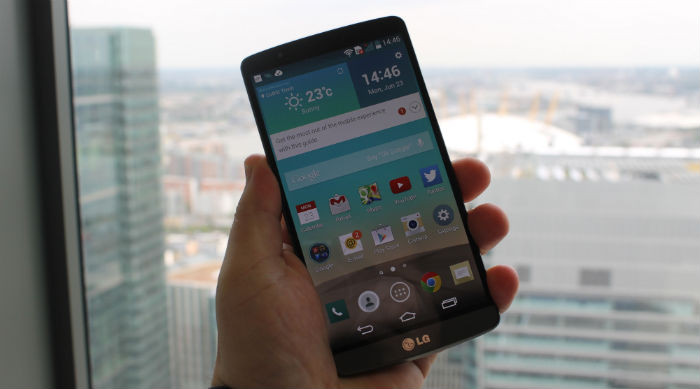 A screen resolution double that of its rivals and a camera with laser-guided autofocus made the LG G3 a standout smartphone of 2014.
Not only does the G3 pack a Quad HD resolution (the first on any smartphone in Europe) into its screen, but that panel is a full 5.5in, yet the phone itself is no larger than the HTC One (M8) and Samsung Galaxy S5, both of which have 5in displays.
---
4. Motorola Moto X (£420)
---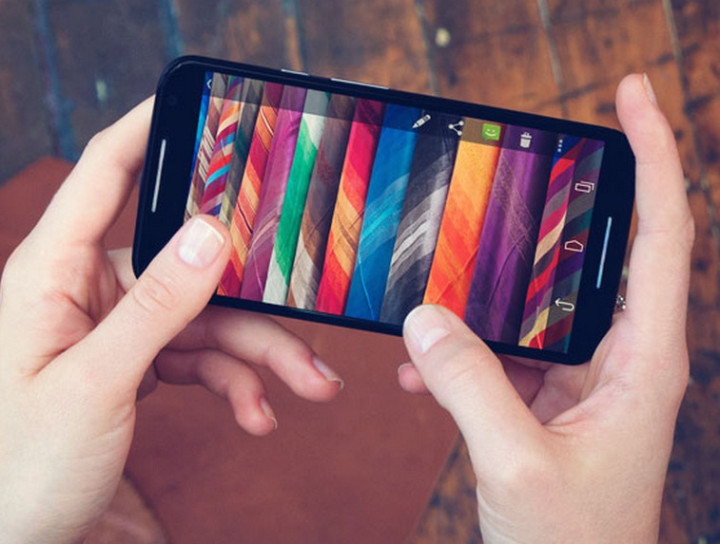 Who wouldn't want a phone with a back made of leather or bamboo? That's what the hugely customisable Motorola Moto X offers at a price which undercuts the competition by nearly £200.
A 5.2in Full HD screen with almost non-existent bezels completes the look, while an update to Android 5.0 Lollipop is due imminently.
---
5. Samsung Galaxy Note 4 (£629)
---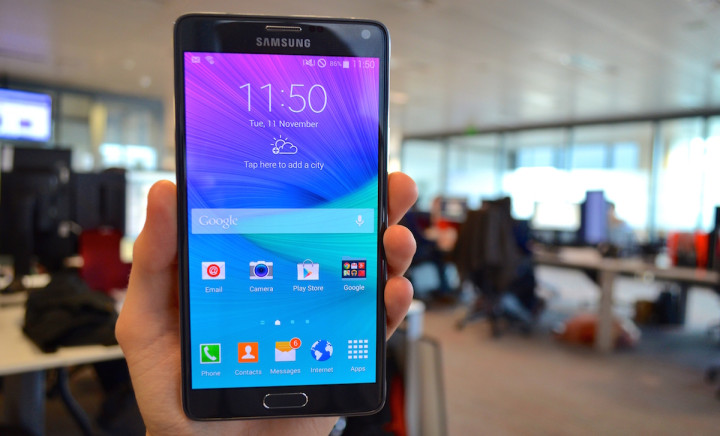 Samsung's Note range of phablets never fails to impress, but this year the Note 4 was something altogether more special.
It has a Quad HD screen, top-end performance, and an S Pen stylus twice as sensitive as last year's - but the real praise should be saved for its new design. Finally the Note has a premium look and feel to match its £629 price tag.
---
6. Apple iPhone 6 Plus (from £619)
---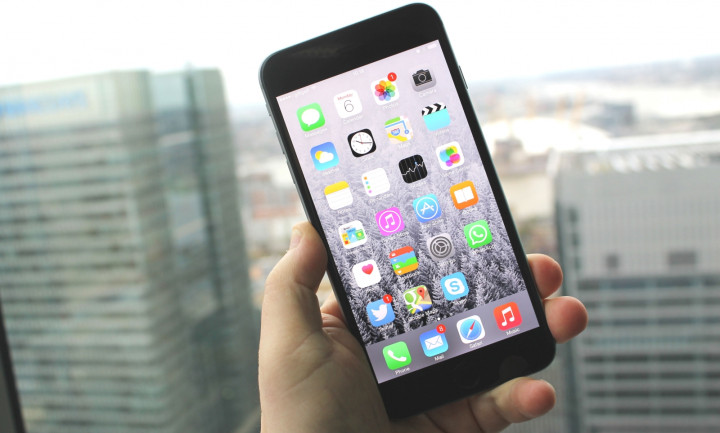 With the iPhone 6 Plus, Apple finally enters the Samsung-dominated phablet market. It has a large 5.5in screen and many iOS 8 apps have been tweaked to take advantage of the extra space. A double-tap of the Home button brings the entire interface down to make reaching the top one-handed easier, and it's actually thinner than last year's iPhone 5s.
The new A8 processor has all the power you'll ever need, while the extra size means a huge battery life capable of getting you through two full days between charges. Apple's first foray into the phablet market is a good one, but the 6 Plus isn't a no-brainer option quite like the regular 6 is.
---
7. One Plus One (£260)
---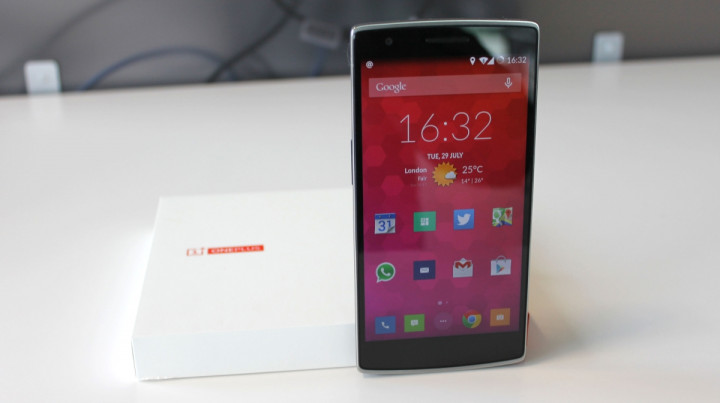 Also hugely impressive for its price is the curiously named One Plus One. Arriving from China this year, the One was universally praised by the technology press - IBTimes UK included - for its high-end performance at a knock-down price.
The 64GB model is just £273, compared to the £699 you'll need to stump up for an iPhone 6 with the same storage. A unique invitation system means buying a One is tricky - current owners need to invite you - but for those in the know, this was arguably the best value handset of the year.
---
8. Samsung Galaxy Alpha (£549)
---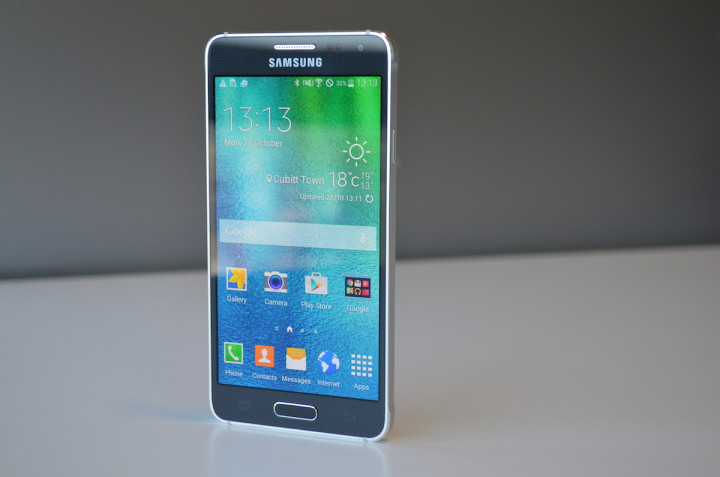 Samsung got so many things right with the Galaxy Alpha. An attractive new design; the use of metal for the first time; chamfered edges; quite possibly the perfect size and weight.
Yet it held back by giving it a mediocre display, a camera slightly worse than the Galaxy S5's, and no expandable storage. We wanted to love the Alpha, but instead we felt Samsung deliberately held back so not to show up the S5. A good phone, but one we feel wasn't allowed to be better.
---
9. Nokia Lumia 930 (£355)
---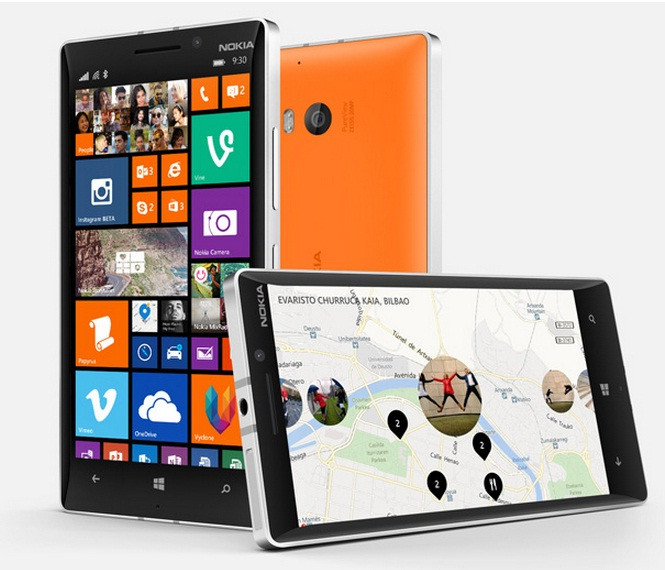 Now property of Microsoft, the Lumia name arguably saved its best until last with the 930. Blending the retina-burning colours Lumias are known for, with the altogether more refined look and feel of its aluminium chassis, the 930 is a premium handset through and through.
Packing a 20 megapixel (MP) camera with Carl Zeiss optics, a Full HD 5in screen, and integrated wireless charging, the Lumia 930 is the best Windows Phone handset to date.
---
10. BlackBerry Passport (£485)
---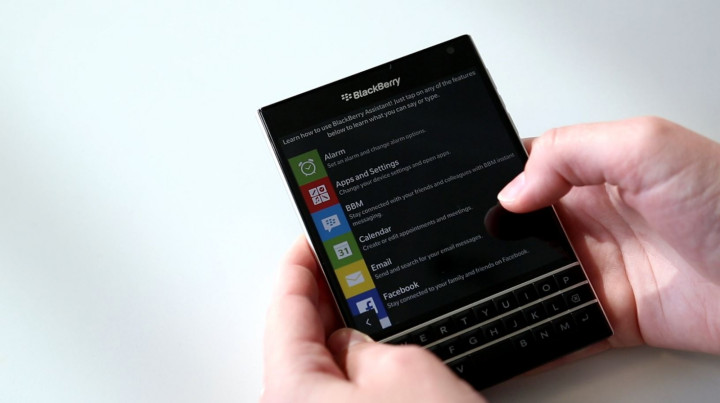 Don't laugh. The BlackBerry Passport may not look like any other phone, but its build quality is second to none and we feel it deserves a place in our top 10 of the year simply for trying something different.
No, you can't type on it with one hand, and yes, widescreen video looks daft, but if ever there was a handset which knew what it wanted to be, and aimed at that with full intent and zero compromise, the BlackBerry Passport is it.