Miley Cyrus' Parents Call off Divorce Again: Tish Posts Intimate Photo with Billy Ray on Instagram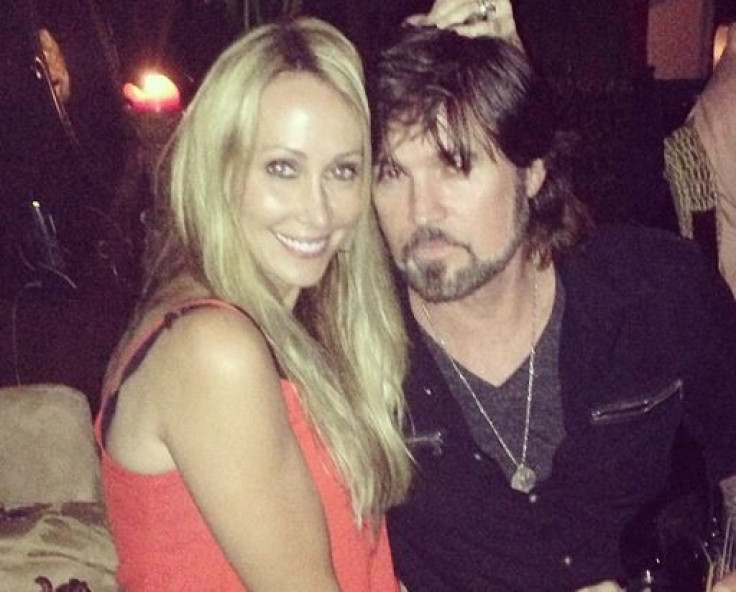 Miley Cyrus' parents have called off their divorce... again.
The 20-year-old singer/actress' mother, Tish Cyrus, filed for divorce from Billy Ray Cyrus in June, after 19 years of marriage. She cited irreconcilable differences.
That announcement was followed by reports the two reconciled, after she posted a photo on Instagram - of herself cuddling up with Billy Ray. The photo was captioned "Date Night".
The June divorce was preceded by Billy Ray filing for separation in 2010. The 51-year-old country music singer latter dropped the petition but said he blamed Hannah Montana, the Disney television serial that established his daughter in Hollywood, for his family's problems.
"I've dropped the divorce," he said, "I want to put my family back together."
"I feel like I got my Miley back in a way," he added, "I feel like we are the daddy and daughter that we were before Hannah Montana happened."
Meanwhile, a long time friend of the family, Ken Baker, has revealed the couple are trying to make it work once again.
"I spoke to Tish and she told me they both woke up and realised they love each other and decided they want to stay together," Baker said, "... it's brought them closer together and really opened up their communication in amazing ways."
"She also said marriage can be really hard, especially after 22 years of being in the entertainment business," Baker added, "They went into the therapy with the goal of divorcing in a way that was healthy for the children, but ended up coming out of it with the realisation that they in fact want to stay together. Tish sounds happy and energised about having this fresh start."
The couple has three children together and Billy Ray adopted Brandi and rock musician Trace, Tish's children from a previous relationship.
© Copyright IBTimes 2023. All rights reserved.