Blac Chyna pregnant? Rob Kardashian posts cryptic message on Instagram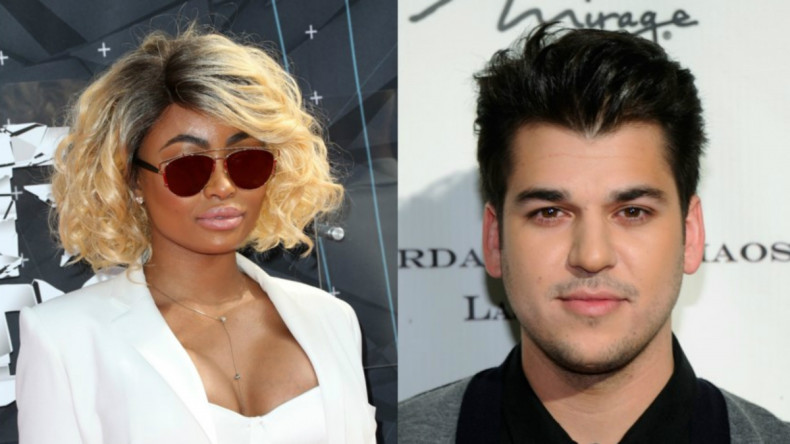 Rob Kardashian posted a cryptic photo on Instagram suggesting that Blac Chyna is pregnant. The Keeping Up with the Kardashians star shared a post about her plan to give birth to his baby.
"Blac Chyna probably out shopping rite now as she plan to give birth to the only next generation of the Kardashian Name! #BabyKardashian," the text read.
Rumours that the two are dating started after the 27-year-old model posted a picture of herself apparently cuddling up to the E! reality TV star on Instagram. In the image, Tyga's former fiancée is seen cosying up with Kim Kardashian's brother's tattooed arm. She captioned the image: "The beginning ☘"
Meanwhile, the 28-year-old designer has remained out of the spotlight since gaining weight. Rob did not attend Kim and Kanye West's wedding in Florence, Italy, on 24 May, 2014, after she reportedly commented on his weight gain.
In a Rolling Stone interview, Kim had spoken of her brother. "It's not that mysterious, what's happening with Rob. He has gained weight. He feels uncomfortable being on the show, and that's OK. Do I think he smokes weed, drinks beer, hangs out and plays video games with his friends all day long? Yes," Kim told the publication.
Meanwhile, Kris Jenner revealed that Rob is getting back on track with exercise and healthy eating habits. "He's doing terrific. Robert's good. He's working out and eating [well], so he's on a good path right now," she told Entertainment Tonight, according to The Mirror.