Jennifer Lawrence and Liam Hemsworth have been dogged with romance rumours ever since they showed off their on-screen chemistry in 2012's The Hunger Games. Now the Oscar-winning actress has revealed that life has imitated life because she has made out with her co-star.
Speaking to Andy Cohen during Bravo's Watch What Happens: Live, the 25-year-old actress, who plays Katniss Everdeen in the popular fantasy franchise, explained that the pair had they shared a special moment after the camera stopped rolling.
She revealed the secret smooch when asked if she had ever kissed Hemsworth, who plays her character's best friend Gale Hawthorne, during a game of Plead The Fifth. Celebrities are encouraged to spill the beans while in the hot seat with a cocktail in hand, and it didn't take long for Lawrence to let the cat out of the bag: "Liam and I grew up together. Liam's real hot, what would you have done? Yeah," she admitted.
She later joked: "I gotta call Liam!"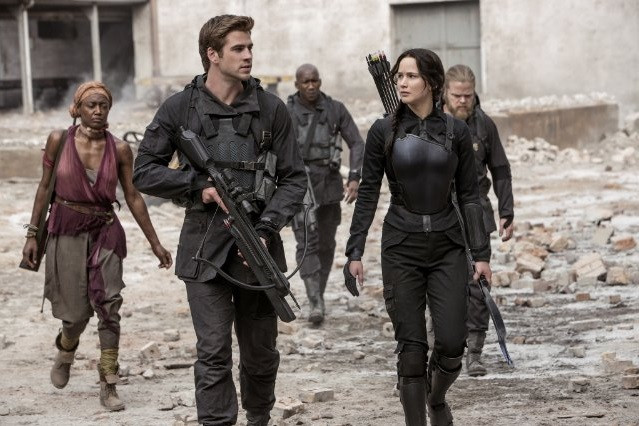 Back in October an insider told OK! magazine that Lawrence was in apparently in constant contact with the Australian actor, saying: "Lots of people were convinced they would wind up together, and they still could. Jen has been calling Liam all the time, especially at night".
However, she was not as forthcoming when quizzed about her romance with Coldplay's Chris Martin. Lawrence was first linked to Martin, 38, in August 2014 following his split from ex-wife Gwyneth Paltrow. The couple said to have ended their turbulent relationship earlier this year.
"Come on man?" she protested as Cohen pressed her for confirmation of their relationship.
Elsewhere in the candid sit-down, the star admitted to "taking a hit" of a bong before the Oscars after she saw her brother smoking some pot. "Was it the year you won?" probed Cohen. "I plead the fifth," she responded as she sipped her Pumptini.
Meanwhile, Cohen told PEOPLE Lawrence was a dream guest, explaining: "I love it when people are as enthusiastic about being here as we are about them being here, so it was perfect."
He added: "I thought she was candid from top to bottom. I feel like she was a total open book, and I love it when guests come to play and when they're willing to talk about anything."