Brad Pitt has got post-Christmas blues telling his friends: "This has been the worst holiday season of my life", according to reports.
The actor's shock split with wife of 10 years, Angelina Jolie, is said to be taking its toll on him.
"Brad's anguish is palpable right now," a source told the Daily Mail. "He desperately misses having his kids with him at Christmas and New Year. These supervised visits are sheer hell on him. He's broken down in tears so many times – he's not ashamed to cry anymore.
"Brad is like a broken man. He feels betrayed by a woman whom he says he still loves. He misses her despite everything that has happened between them. He was blindsided by their divorce – he still believes Angelina made an impulsive decision and can't figure out how to reverse it and save face."
Until late last year, the actress rejected pleas from Pitt to see more of their six children, according to US website, TMZ.
Pitt's legal team had requested if the actress would agree to more visits during December between him and the children, in a number of 30-60 minute monitored sessions, according to reports.
Jolie currently has temporary custody of Maddox, 15, Pax, 13, Zahara, 11, Shiloh Nouvel, 10, and twins Vivienne and Knox, eight, while visiting arrangements are decided. He reportedly told his friends:"This has been the worst holiday season of my life".
The actor was cleared of child abuse allegations by the LA County Department of Children and Family Services following a fight on board their private jet in September.
Jolie immediately filed for divorce on the grounds of "irreconcilable differences" and is fighting for sole custody of their children.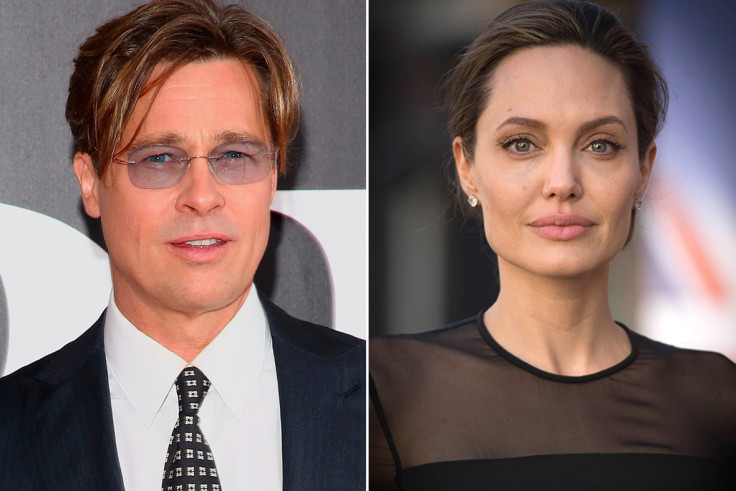 Pitt and Jolie met while filming Mr and Mrs Smith in 2005 and previously denied that they were anything more than friends.
Pitt was married to Friends actress Jennifer Anniston at the time, but the couple divorced in October that year. It was only in January 2006 that Jolie confirmed they had been lovers during the film when she announced she was pregnant with her first child by Pitt, Shiloh Nouvel.