Bare breast activists were cheering after media tycoon Rupert Murdoch hinted he might ditch Page 3 from The Sun newspaper.
The Australian, 81, revealed on Twitter that he was "considering" the future of the controversial daily feature in which young women strip to their knickers for Britain's biggest-selling tabloid.
Murdoch was speaking after being ambushed on the social network by user Karen Mason.
Mason had contacted the proprietor using the hashtage #nomorepage3, saying: "Seriously, we are all so over page 3 - it is so last century!"
Murdoch replied: "Page three so last century! You maybe right, don't know but considering. Perhaps halfway house with glamourous fashionistas."
Lucy Holmes, who helped mastermind the No More Page 3 campaign, welcomed Murdoch's comment. The group is drawing up a petition to end Page 3 and regularly pickets News International headquarters in Wapping.
"We're obviously happy that Rupert Murdoch is thinking about this important issue," she told IBTimes UK.
"We've said from the start that this isn't about legislation or censorship but about the top people at the Sun getting to grips with the outdated and sexist nature of Page 3.
It's a testament to the campaigning of over 60,000 people that signed the petition on Change.org that the very top person is listening."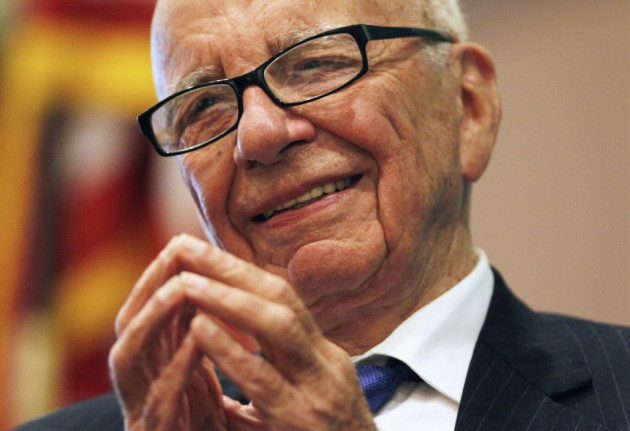 Holmes, who launched the petition from her home in Hove, Great Britain, has drawn a string of celebrities to the campaign to drop Page 3. They include former government spin doctor Alastair Campbell, comedian Jennifer Saunders and Glamour magazine.
No decision on the future of Page 3 has yet been announced by Murdoch's News International, which publishes The Sun.
Murdoch cancelled another News International publication, The News of the World, in 2011 at the height of the phone hacking scandal.
No More Page 3 told IBTimes UK that other titles trading in naked female flesh could soon be its sights.
A spokesman said: "The campaign is looking at other future campaigns which look at other titles and issues, for example the visibility of sexist images on publications in retail outlets."
Murdoch is understood to have not approved when former editor Larry Lamb introduced topless young women to The Sun in 1970. But he opted to stay quiet because circulation was high and rising.