Caroline Aherne, also known as Mrs Merton, had been suffering from throat cancer, according to her publicist. The actress was diagnosed two years ago with lung cancer, and previously had eye and bladder cancer.
The 52-year-old Manchester comic from Wythenshawe wrote and starred in the sitcom The Royle Family. She was also the narrator of Gogglebox and appeared in The Fast Show.
Neil Reading, her publicist, said on Saturday 2 July: "Caroline Aherne has sadly passed away, after a brave battle with cancer.
"The Bafta award-winning writer and comedy actor died earlier today at her home in Timperley, Greater Manchester. She was 52.
"The family ask for privacy at this very sad time."
Aherne revealed she had cancer in 2014 when she spoke at the launch of the Macmillan Cancer ­Improvement Partnership in Manchester.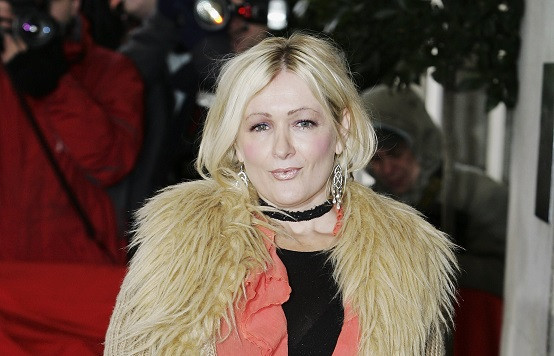 'When you hear them [doctors] telling you you have cancer, it's true that you really don't take it in properly, you just don't think of the questions,' she said at the event. Aherne explained that humour had helped her deal with the illness as well as joking with hospital staff.
"So many funny things happen when you're in there and, looking back, you do have a right laugh with the nurses," she said. "Although I was on morphine, so maybe it was just me laughing.
"But that's a way you can cope with it. If you can separate yourself from it, a sense of humour really, really helps."
David Walliams tweeted: "Absolutely devastating news about Caroline Aherne. A true comedy genius, her work was equally funny & touching. "
Coronation Street's Andrew Whyment, who worked on The Royle Family in which he played Darren, wrote: "So sad 2 hear the passing of Caroline Aherne it was a privilege to have worked with her on the Royle Family very talented woman indeed RIP X".
Phillip Schofield took to Twitter to write: "So desperately sad to hear of the death of Caroline Aherne. Such a unique and gifted lady. Lots of love to all her family & friends."
Her best-known Fast Show characters included Poula Fisch, a perfectly groomed TV weather girl reporting from a country where the sun was always 'scorchio!'
The Mrs Merton Show stared Caroline Aherne as the host Mrs Merton, who skewered her guests with probing questions. In 2006, a poll was commissioned by UKTV Gold for the best comic one-liner. In second place was a query from Mrs Merton when she asked Debbie McGee, "So, what first attracted you to the millionaire Paul Daniels?"