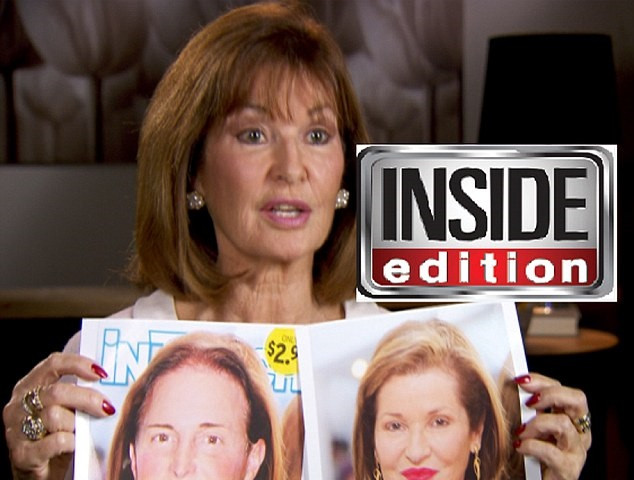 It has been revealed that an image of Bruce Jenner featured on the cover of InTouch magazine, apparently wearing make-up, was in fact photo-shopped with a picture of Stephanie Beacham.
Fuelling speculation that Bruce Jenner is undergoing gender reassignment and is slowly transitioning into a woman, InTouch used the photo-shopped image on its cover, superimposing Jenner's face on Beachams's body.
Lipstick and blusher were painted onto the former Olympic athlete's face and a woman's green silk scarf was added, with the dramatic and misleading headline 'My Life As A Woman.'
The bullet points on the cover also made bold claims about the story, stating: "Kris panics over his big announcement" and "What he told the Kardashians."
Speaking to Inside Edition's Jim Moret, the former Dynasty actress said she was able to see the funny side.
"I speak no lie. Bruce Jenner looks far lovelier than I do there. I think it's terribly funny," she added. "Things happen. How could I be cross? It's the silliest thing that's happened today."
The 67-year-old said she still deserves an apology for the inappropriate use of her image.
'I would want to say that they owe me some flowers,' she said during the interview. A very large bouquet of pink flowers."
Jenner's ex-wife Kris is said to have been upset by the publication, with a source telling TMZ: "She is outraged. It's just mean to do whether or not it's true. She has contempt for the magazine jumping to conclusions and then altering the image to fit its story."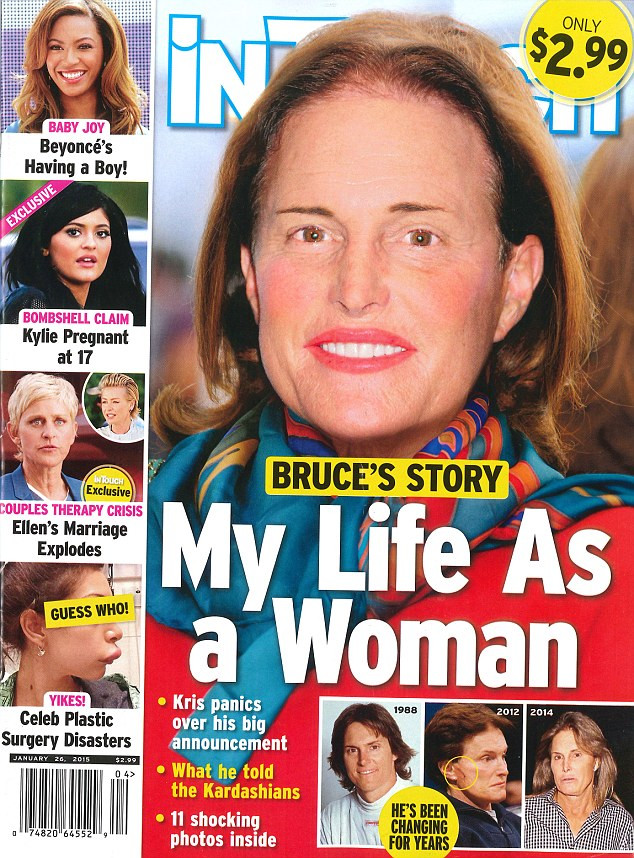 The 65-year-old has to date, declined to comment on the speculation regarding his sexual identity, but appears to have undergone a series of procedures to dramatically alter his appearance.
In February, he checked into Beverly Hills Surgical Centre for a 'laryngeal shave,' a surgery to reduce the appearance of the Adam's apple. He has also been spotted wearing hot pink nails, suspiciously smooth legs and a longer, feminine hairstyle.
Though the reality star has never said he wanted to live his life as a woman a source told the weekly that he will embrace his new identity publicly in 2015.
"He will come clean in 2015 about transitioning. This is his year of coming out," said the source.
"When Bruce goes public, he wants to go big and come out as a transwoman on the cover of The Advocate, the ultimate LGBT magazine. He wants to look as glamorous as possible - full makeup with a bold wardrobe."