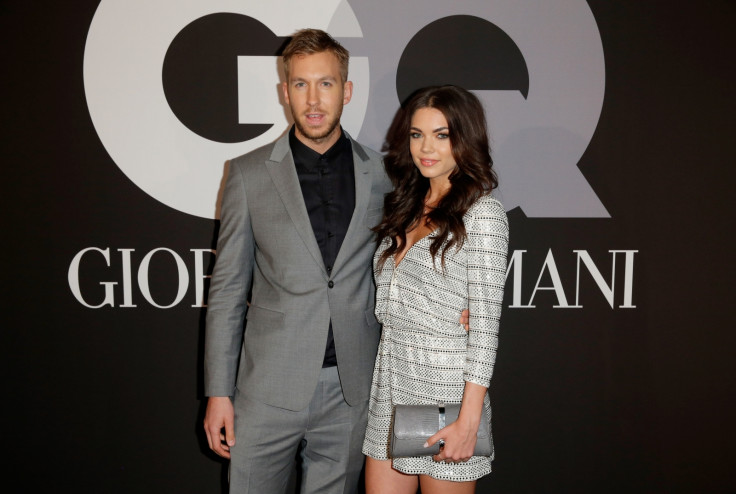 Getting back in the saddle after a high-profile break up is never easy, but it looks like Calvin Harris may have bypassed the initial awkwardness of romancing someone new by reigniting a former flame.
According to The Sun, the Scottish DJ is again dating ex-girlfriend Aarika Wolf – two years after he 'dumped' her for Taylor Swift.
Insiders tell the publication the pair have been enjoying each other's company in recent weeks and things are "getting serious".
"Aarika flew out to see Calvin DJ at his Vegas residency at Omnia in June," a source said. "She was in the DJ booth and gazing at him all night. They left together in a car at the end."
The pair first sent the rumour mill into overdrive in May when they started showing each other some serious love on social media. After eagle-eyed fans noticed that they've liked almost every single one of each other's posts, one jumped on Twitter in search for answers. User @dePatti86 asked Harris: "Are you in a relationship with Aarika Wolf again?"
Harris and Wolf first met in August 2014 on the set of his music video for Blame and they enjoyed a seven-month romance, but it all came to an abrupt end when he met Taylor Swift at the Brit Awards in February 2015.
Sources claimed at the time their break up had been 'amicable' despite reports that he flirted up a storm with Swift at the annual ceremony. An insider said: "Calvin is always really busy and is constantly travelling around to DJ gigs so he's happy to be single for a while."
The We Found Love hitmaker was snapped with Swift at a Whole Foods in LA on 25 March and went on to date her for 15 months. However, it wasn't meant to be and the duo split acrimoniously in June 2016. Their initially low key break-up went from 0-100 real quick after the award-winning producer lashed out on social media at his former girlfriend for making him "look bad".
It appears the writing has been on the wall for Harris and Wolf for months because the pair, who attended a Drake concert in LA with friends in September, have been getting closer in recent months. "There was always a real spark between them," says the friend. "Everyone's happy that they've reconnected."