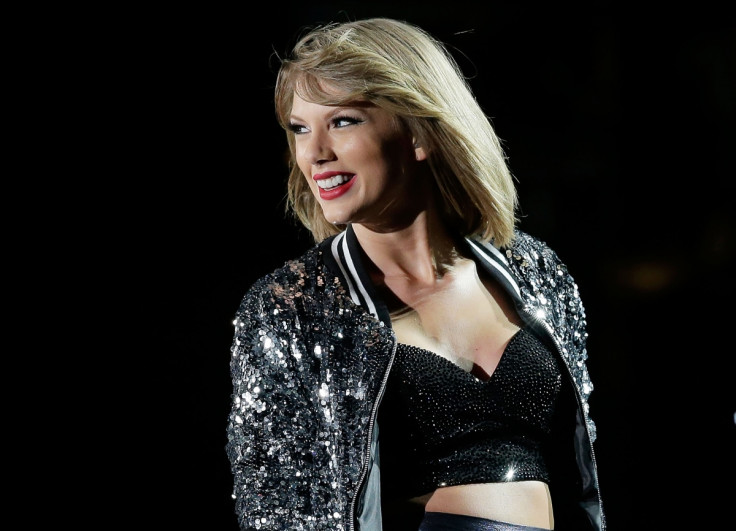 Calvin Harris wants Taylor Swift to move in with him after a man was caught outside the singer's Bel Air, California, home. The Scottish singer/DJ is apparently worried about the Bad Blood singer's security.
"Calvin was very concerned to learn that Taylor could've come to harm," a source told Hollywood Life. "He told her the simple solution would be to move in with him, so he can protect her and she won't be in any danger."
"She has her own security but Calvin has suggested using more and has offered to pay the bill to keep her safe," the insider added.
Following the incident, Swift's spokesperson released a statement. It read: "This is why it's irresponsible for the media to publish the addresses or recent real estate transactions of celebrities."
Swift has been in a relationship with Rita Ora's former boyfriend since April 2015. The Red singer kissed Harris during the Billboard Music Awards 2015, held at the MGM Grand Arena in Las Vegas on 17 May last year, confirming their relationship.
In an interview with NME magazine, Harry Styles' former girlfriend said she feels the world is too interested in her personal life. She told the publication: "I'm in the news every single day for multiple different reasons. And it can feel, at times, if you let your anxiety get the better of you, like everybody's waiting for you to really mess up – and then you'll be done."
"A lot of the time I need to call my mom and talk for a really long time, just to remind myself of all the things that are great and all the things that matter. If you do something that defines your character to be not what the public thought you were, that's the biggest risk," Swift added.