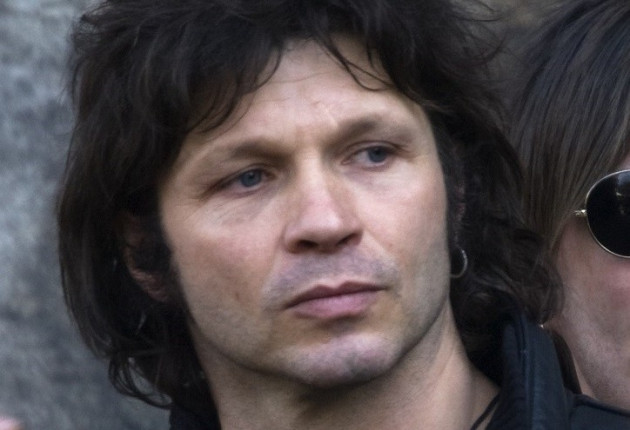 A French rock star jailed for killing his girlfriend actress has been forced to reschedule the release of his comeback album because it was due to hit the shops on the International Day for the Elimination of Violence against Women.
Bertrand Cantat's record label said it would bring back the release date for his first album with new band Detroit forward from 25 November.
"In order not to stoke controversy and to stay within a strictly musical context, Olivier Caillart [head of the band's record label, Barclay] has decided to bring forward the launch of Detroit's album, Horizons, to November 18," the label said.
Within hours of the initial release date being announced, women's rights groups and anti-domestic violence campaigners took to Twitter to point out the significance of the date, and condemn the decision, reports The Local.
Cantat was found guilty of murdering acclaimed actress Marie Trintignant in a hotel in Lithuania in 2003.
The couple began arguing over a text message. Trintignant had reportedly been unconscious for hours when Cantat alerted emergency services that she had been injured. Trintignant fell into a coma and died in hospital of brain injuries.
Prosecutors alleged that Cantat hit her 19 times and that led to her death. Cantant claimed he hit her four times and that she fell and hit her head.
Cantant was jailed for eight years and released on parole in 2007. He was banned from producing work relating to the killing.
In 2010, his ex-wife, Kristina Rady, committed suicide. In a book in 2012, it was claimed that she had left messages on her parents' answering machine before her death saying that he had physically abused her.
Cantat's first band, Noir Desir, split in 2010 and Cantat has made a gradual comeback as a performer, featuring as a guest singer with a number of acts.
The father of Marie Trigntignant, actor Jean-Louise Trintignant, who starred in Michael Haneke's Oscar-winning Amour, told Le Figaro: "Why can't people understand that there's something terrible in his way of coming back as if nothing has happened?"