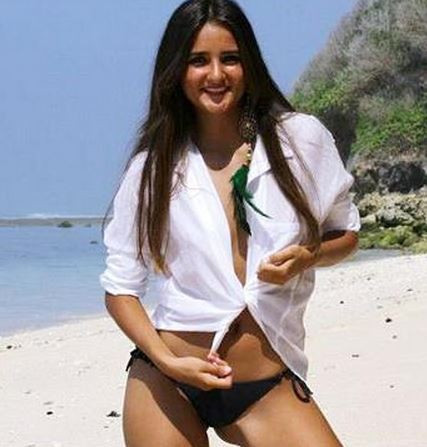 Catarina Migliorini, the 21-year-old Brazilian student, had created headlines last year in October after selling her virginity in an online auction to a Japanese millionaire named Natsu for £483,000 ($772,000).
Migliorini's virginity received bids from 15 people, with Lucas Zaiden placing the starting bid of $1 on 7 October on the website Virgins Wanted. The auction was organised by Jason Sisely, an Australian filmmaker, who started work on the Virgins Wanted project in 2009.
She is now claiming that she is still a virgin, adding that she was duped into thinking she was filming a documentary.
"I felt I was a victim ... I was misled by Mr. Justin Sisely," Migliorini told Huffington Post, "I believe he is trying to defraud me and others."
Migliorini revealed when she met the bidder at a restaurant in Sydney, Australia, he did not match the description given by Sisely and never had sex with him. She also claimed that Sisely did not cover her traveling expenses or give her the money promised.
"Justin made me believe this was a serious documentary about young virgins and said that there might or might not be an auction at the end of the documentary," she said.
Migliorini said she was forced into a corner when Sisely announced the auction after the two met in Bali.
"I agreed to go along with it, because Justin said it would be the best way to draw attention from the media about the project," she added.
As per her arrangement with Sisely, Migliorini was promised all the money from the bidding as well as 20% of the sales from his documentary.
However, Sisely denies Migliorini's claims, saying she breached her contract as an actress.
"We have the footage to prove otherwise," he told the newspaper by email.