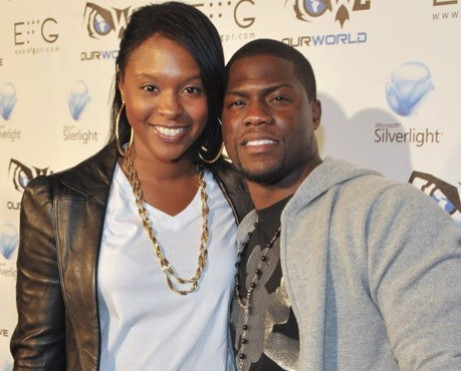 He has made a living from his stand-up comedy but it looks like Kevin Hart will be the one laughing all the way to the bank.
The 32-year-old American comedian has reportedly managed to pull off one of the cheapest divorces in Hollywood following his split from Torrei Hart.
According to court documents obtained by TMZ, Hart will pay her a lump sum of just $175,000 - a tiny fraction of his estimated $9m fortune.
To sweeten the deal, he reportedly gave her gifts including a Cadillac Escalade and jewellery.
The Real Husbands of Hollywood star has to pay $19,785 a month in child support for eight-year-old daughter Heaven Leigh and five-year-old son Hendrix.
Reports suggest that the relatively small lump sump was likely because of a prenuptial agreement.
Hart married Torrei in 2003 but in February 2010 the couple filed for divorce citing irreconcilable differences.
News Corporation boss Rupert Murdoch's divorce from second wife Anna Maria Torv is the most expensive celebrity divorce in recent times. When the couple split in 1999 Torv received a settlement of US$ 1.6bn in assets.