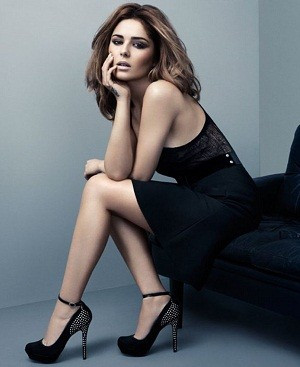 Girls Aloud star Cheryl Cole has denied MC Harvey's claim that he had a secret relationship with her.
In an exclusive interview to Now magazine, the rapper and football player has revealed that he had a secret romance with Cheryl Cole after she split from her cheating husband Chelsea footballer Ashley Cole.
Harvey even told the magazine how he would have married the former X-factor judge and also dismissed her rumoured romance with dancer Derek Hough.
But now his comments have sparked a Twitter row between him and Cheryl Cole.
Cole posted on her Twitter page: "Was this 'relationship' happening in your head @harveyofficial ?! Are you smoking something?.."
Cole went on saying that she had met Harvey once or twice at public events with his wife.
She wrote on Twitter: ".. @harveyofficial I think I've met you once maybe twice at public events and With your wife!!"
Harvey replied saying, "Do you actually want me to tweet some of the messages you emailed me @cherylcole pipe down and stop playing the saint in front of your fans?"
"And let's get this straight @cherylcole I don't need no hype of you! I'd rather go broke and work in sainsburys ... http://m.tmi.me/lkmnY"
"I had your back @cherylcole untill you sent that s**t disappointed in you if the public seen these emails you ... m.tmi.me/lkkY8"
He also posted that he still had respect for Cheryl Cole.
"This is not a twitter beef I still have massive respect for @cherylcole but you shouldn't of tweeted that knowing ... http://m.tmi.me/lknZg"
"And people please stop tweeting abuse to either of us this is not a war so calm down and enjoy life #toomuchhype," he tweeted.
He later stated, "It's funny how the hype has calmed down since I mentioned the emails. Where I come from we don't snitch I'd rather ... m.tmi.me/lkqIo"
Cheryl Cole hasn't responded, but her close friend and singer Nicola Roberts tweeted, "Emails..?? I think someone's been having you on mate.."
Roberts then joked: "#shedoesntdoemailsshedoesphonesex" for which, Cole responded back tweeting, *spat my tea out*.