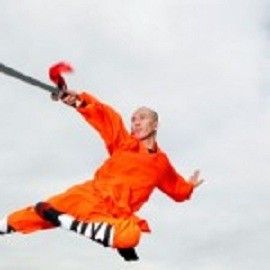 Ji Siguang, a Chinese fugitive, avoided the police for 13 years by hiding as a spy in one of the country's most famous soap operas.
Ji, 39, has acted in various films and series with roles ranging from a secret agent, to a Buddhist monk and a judge.
The actor's profile however significantly rose after he became a spy in Undercover, a hugely popular thriller series in China.
Ji went on the run in December 1998 after a mugging that turned violent in the city of Qiqihar.
A policeman and his wife were walking back to their home in the evening when they were stopped and mugged. During the attack, the law enforcement officer suffered knife wounds to his chest and back.
While three people were caught and imprisoned, Ji managed to escape the authorities and disappeared for 13 years.
While on the run, he started working as an extra for various films and was soon offered bigger roles. He played parts in historical dramas, thrillers and biopics.
However his popularity turned out to be his undoing as last week an anonymous caller tipped-off Qiqihar's police, telling the authorities the person they were looking for was none other than the man who was playing the famous spy in Undercover.
Ji was arrested on December 7 and confessed he had escaped the authorities, using the alias "Zhang Guofeng" while pretending to be a man from Shandong Province.
He now faces trial in his native province of Heilongjiang in north-eastern China and could face a life-sentence if convicted.